SAORC THOUGHTS FROM ROUNDS 4 & 5!
Just a few thoughts from the SARC rounds at Keith over the weekend – if you would like your thoughts included on these posts – send your social media account links to projects@motorcyclingsa.org.au and we will include them – no probs!



Rounds 4/5 of the SAORC completed at Keith! Massive congratulations to the Keith & Districts Motorcycle Club for putting on a great 2 days 😊 
Saturday was a 2 hour cross country, unfortunately I got taken out at the start which left me very sore for the rest of the race but still managed to finish 16th in J4.
On Sunday we did 7 sprints the track was very challenging but had a good day getting 10th in J4. Massive thanks to everyone who helped out over the weekend and supported me ❤ 
and to all my sponsors 
BMS Racing
Moto Adelaide
D & G Tyres
Wakefield Trucks 
Ride Tribe
Castrol
Shock Treatment 
Pirie Signs & Designs
Butlers Mechanical Service 
Mayhem Fitness
Go Girl Racing Australia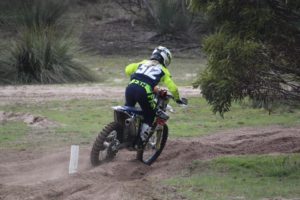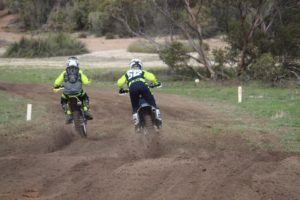 Maxwell Liebeknecht
One of the best weekends racing I've ever had, tracks where clapped and so rough, which made for some good racing and some sketchy moments.
Looks like I got a 3rd on Saturday and Sunday results are not official yet.
Huge thanks to my sponsors for the ongoing support and help, you guys are awesome 
@wsbdistributors 
@reddotextreme 
@thormx_aus 
@michelinmotorcycle 
@yamahamotoraus 
@hpfracingproducts 
@northadelaidefitness 
@physiosmart_sa 
@indulge_apartments 
@dirtworxridepark 
@silverlineroofingconstructions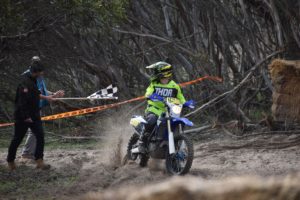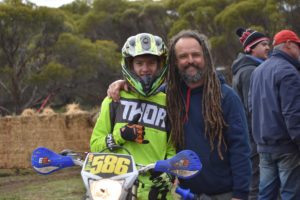 RND 4-5 of the SAORC done, massive thanks to Keith & Districts Motorcycle Club for giving us a great track both days.
On Saturday I went 2nd and 65th outright 
On Sunday I went 1st and 49th outright
I am very happy with the way I rode, the 3hr cross country got me and I faded towards the end a fair bit. This still gives me the lead in the championship but its close 
Massive thanks to everyone who helped me with my fuel stops and in the pits.
Big thanks to the amazing team of sponsors behind me who make it all possible.
BMS Racing
Butlers Mechanical Service
Castrol
Titanium Security Australia Pty Ltd
Painttech
Get Displays
Moto Adelaide
Emar seats
Utilities construction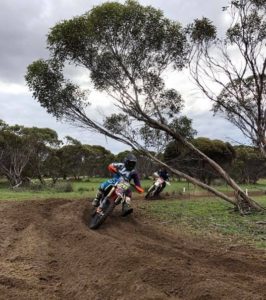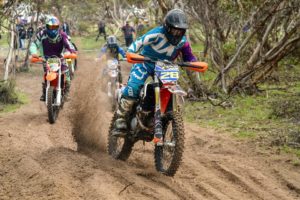 Tough weekend at rounds 4&5 of the @saorchampionships in Keith. The cross country was hectic, had a good start but fatigued early, then put my head down and gained many positions back in the whooped out conditions. The sprints were rough as and was hard to not make mistakes, but got through it going 1-1 for experts both days and 6th and 4th Outright.
Hope for a speedy recovery @coopersheidow 
•
@bunburyktmsuzuki @bunburywp @ktm.australia @blue_hire_pumps @foxracingaustralia @kustommx @ridedunlopau @ficeda_acc @scottmotosports @motorcyclingwa #ekchains