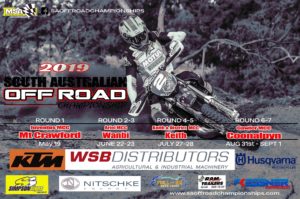 SAORC TO PLAY IN THE SANDS OF WANBI THIS WEEKEND FOR ROUND 2 & 3!
The Ariel Motorcycle Club is proud to stage round 2 and 3 of the 2019 South Australian Off-Road Championship this weekend in Wanbi.
This year the club returns to their iconic track designed to put man/woman and machine to the ultimate test of endurance. This was the site for the 2015 round of the AORC series that was taken out by none other than the Dakar champion, Toby Price. That particular event won round of the series and also helped the club achieve Motorcycling South Australia's 'Club of the Year Award'.
Once again the club is running a full enduro format for the juniors (mirrored on the senior event). This gives our up and coming juniors a rare insight into what this type of racing is all about and puts them in good stead for their enduro racing futures.
The 2019 event features a significantly expanded course thanks to the tireless efforts of the club's dedicated membership.
The Ariel MCC would like to take this opportunity to thank the District Council of Karoonda East Murray for all their support in making this event possible.



EVENT DATE: 22ND & 23RD OF JUNE 2019
EVENT FORMATS:
Enduro Format
Each lap of an Enduro course will typically take between 1 and 1.5 hrs to complete, the event consisting of between 2 and 3 laps.
Each lap consists of trail and typically 2 – 3 tests. Trail is timed to the minute and tests are timed to the second.
Riders leave in groups of 2 or 3 at 1 minute intervals from control points and individually every 20-30 seconds for Tests. Tests fall under two categories, cross (mx) and enduro.
Enduro tests are pre-ridden (first lap usually not timed) and are generally more technical through tree's, hills, etc. Cross tests are not pre-ridden and are generally more open and fast. A generous amount of time is given between each lap for refuelling and rest. The enduro rewards riders with the perfect balance between raw speed and endurance.
Sprint Format – The course will be approximately 5 kms long and consist of sand tracks of fast open and between trees
Juniors and Seniors will swap between the Enduro and Sprint formats each round
PROGRAMME
Friday 21st June
Tracks Open to Walk from 11am
Sign on and Machine Examination 3pm – 6.30pm and 7.30pm – 8.00pm
Saturday 22nd June
6.00am – 7.00am           Track Available to walk, Sign on and Machine Examination
7.15am                           Rider Briefing
8.05am – 8.15am           First Senior collects bike for start
8.15am                           Junior's start sprints
Sunday 23rd June
6.15am – 7.00am           Sign on and Machine Examination
7.15am                           Rider Briefing
8.05am – 8.15am            First Junior collects bike for start,
8.15am                           Senior's start sprints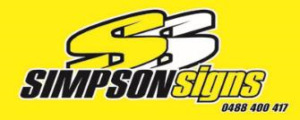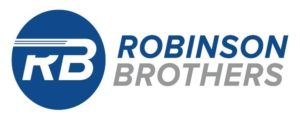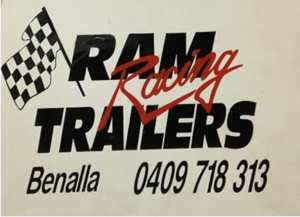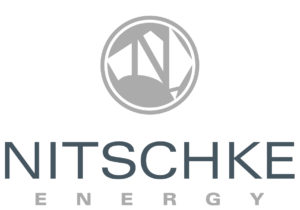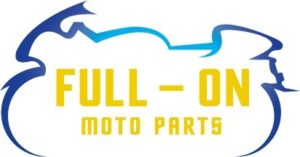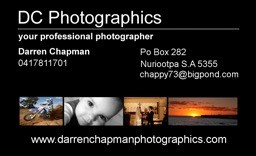 THE COURSES:
SPRINT; All riders WSB Distributers Sprint – The course is approximately 5 kms long and consists of sand tracks of fast open and between trees.
ENDURO; The course consists of fast, open sand tracks, scrubby single track though sandy bushland, a few steep sand hills to negotiate. The track then makes its way back to the pits where you will need to restart on your allocated Minute. 
There are two timed tests on the enduro course:
Enduro TEST – Nitschke Energy Test 4 km; Cross TEST – KTM Test 5 km
DIRECTIONS TO THE VENUE
Distance is approx 200kms from Adelaide so allow approx 2 & 1/2 hrs drive.
Head north east along the Karoonda Hwy after Karoonda for 46kms through Halidon, until you reach Mindarie Turn right on to McCabe Road and travel along for 9 kms until you reach the T-Junction at Charleson Rd. Turn hard right and continue straight for another 4.4kms. The Wanbi Golf Course is on the right. Ariel MCC signage will be posted out the front of the property.
Nearest civilisation for fuel/etc is Karoonda (day only), or Loxton.
GENERAL INFORMATION:
CAMPING allowed from Friday – Strictly From 11.00am on there is no charge for camping and camping is available in the pit area.
CAMP / OPEN FIRES; Open fires are permitted provided they are in a contained fire pit (in a contained fire container/brazier). Fires from 5.30pm to 6.00am. All fires must be extinguished by 6.00am Saturday & Sunday. Gas cookers are allowed.
BRING YOUR OWN WOOD – BUT NO FIRE'S ON SUNDAY
TOILETS & SHOWERS; Available on site MOBILE COVERAGE – Poor (need to be up on top of the sand hill)
DOGS & FOOTWEAR; Please note: NO Animals or mini bikes (except those entered and human aid dogs) are not permitted at the event. NO open footwear.
ENTRY & CATERING; Full catering including Espresso Coffee & Rollin Roast Catering Company commences from Friday 6.00pm till Sunday at conclusion of racing – This includes breakfast Saturday & Sunday.
WHAT YOU'RE WATCHING!
This weekend will see well over 200 riders take up the challenge of the SAORC for 2019, with the riders entered in a number of classes, which cater for all levels of riders, and are;
SENIOR;
PRO; the best of the best who will fight for the SA#1 plate
EXPERT EO; CLUBMAN C1, CLUBMAN C2, CLUBMAN C3
VETERANS 35-44 YEARS; MASTERS 45+ YEARS; OPEN WOMEN
JUNIOR;
JJ; 8-11 YEARS (65cc 2 stroke)
J1; 9-11 YEARS (85cc 2 stroke & up to 150cc 4 stroke, standard small wheels only)
J2; 12-15 YEARS (85cc 2 stroke & up to 150cc 4 stroke)
J3; 13-14 YEARS (125-200cc 2 stroke & 200-250cc 4 stroke)
J4; 15 YEARS (125-200cc 2 stroke & 200-250cc 4 stroke)
SO, WHO TO WATCH OUT FOR;
SENIORS
In the senior classes there should be a great battle for the outright, and the PRO Class between the current SA#1, Victorian Andy Wilksch, keen to keep his hard earned #1 plate for a 2nd year, and Riley Graham, who started the 2019 SAMX Championships last weekend well, and also capped 2018 with a maiden win in the famous 24 Hour Trial – but – look out for a couple of young upstarts to spoil their party!
Newly promoted to Pro Class, Will Price & Cooper Sheidow will be out to prove that last year's top 5 outright placings as first year senior riders was no flash in the pan, and both have started the AORC (Australian Championship) in good form!
And with riders seeded by their first heat times, from heat 2 onwards these 4 riders could well be covered by 30 seconds, or less, on the track – will be some awesome viewing!
Possibly not far behind will be a couple of former juniors stepping up into the senior classes for the first time, 2018 MSA Rising Star nominee & SA#1 junior in 2018, Rory Hill, and former Australian Junior Champion (AORC) and MSA Rising Star winner, Jayden Rudd, who missed most of his final junior year last year with injury!
Look for these two outstanding talents to do what Will & Cooper did last year and upset all the established riders in the battle for top 10 outright honours!
The Clubman Classes have been well supported this year and make up a bulk of the field, with almost 80 entries received across the 3 classes, and there is so much talent in these classes, picking possible podiums before round 1 has proven almost impossible!
However, there will also be action aplenty, with MSA Rising Star nominees from 2018, Max Price & Jared Watson debuting in C2 & C3 Classes, plus they will also see the return of former Off Road guns, and current road race guns, the Simpson brothers, with Olly & Jordy in C1 and Mitch in C2.
JUNIORS
An outstanding total entry of 90+ juniors have entered for this weekend's opening round, spread across the 5 classes, and like the seniors, it is virtually impossible to pick possible podiums with no form to go by, such is the quality of the entries (in the J2 – J4 classes at least, as most are returning riders, with JJ & J1 made up of a lot of newbies to the Championship)
Some names to watch out for though are;
In J4, Charlie Milton, 3rd in the AORC in 2018, this MSA Rising Star nominee from 2018 will possibly start favourite to lift the SA#1 Junior plate this year, and had a solid start to his AORC campaign last month. Look for Charlie to lead the way.
In J3, AORC regular, Max Leibekhnecht, will be at the pointy end of the class, as will a famous name in Haydion, with Kyan being the 3rd generation of his family to take up the SAORC challenge, with the multi discipline (enduro, speedway, motocross & trial) talented Clay Burnett one to watch as well!
In J2 keep an eye out for Emma Haylock, who has started her motocross year with some outstanding form and results, and could well be the dark horse in this class in 2019!
FREE ENTRY FOR SPECTATORS, HOT & COLD FOOD & DRINKS, 200 RIDERS WITH SOME OUTSTANDING SOUTH AUSTRALIAN TALENT – MAKING SANDCASTLES AT WANBI IS THE PLACE TO BE THIS WEEKEND!