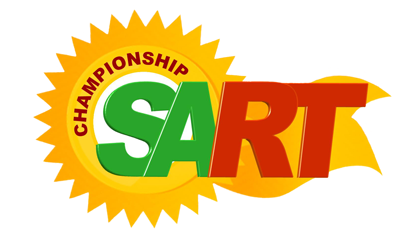 SART ROUND 1 HEADLINES ANOTHER BIG WEEKEND OF ACTION!
This weekend, tomorrow in fact, sees the 7 round South Australian Reliability Trials Championship kick into gear with the traditional 'season opener', the Gawler MCC's Philip Haydon Reliability Trial, taking place out from the Marrabel Rodeo Grounds, with the first bike due to leave at 1.01pm, for a 2 lap, 6 hour-ish journey around the region, and with the final timed section to take place at the Rodeo Grounds, there will be action a-plenty without having to leave Main Control!
Round 1 sees 135 entries received, which coming out of the COVID year of 2020 is a great recovery, with the 22 sidecar entries leading the field away. And it's a high quality field as well for the Series opener, led by Adam Wright, Damien Jenke and the evergreen, Rowan Pumpa in the outright solo battle to join the Philip Haydon honour roll!
The sidecars are also high quality, with multiple 24 Hour Trial winners, Max & Sam Hutchesson, Mark Launer & Tyson Rohrlach, Shane 'Crash' Schiller (with Adrian Rohrlach) and Hector Evans (with Shaun Buckley) leading the way!
The event is being fully catered by an amazing team led by Janet Hazel, who is doing it as an awesome fundraiser for the Kapunda High School Foundation, which helps disadvantaged students, so get behind it and grab some great food for a great cause!
Live timing will also be available at this event, head to www.sartchampionship.com, and also grab an event program at Main Control to get the riders list and directions to the spectator areas!
And here is the official welcome from Aaron Seifert, the president of the Gawler Motorcycle Club;
On behalf of the Gawler Motorcycle Club, I would like to welcome everyone to the 43rd running of the Phillip Haydon Reliability trial. After 42 consecutive years of our trial, last year's event had to be cancelled due to some crazy virus getting in the way. We have picked up from last year's event by running out of the Marrabel Rodeo Grounds.
We are now living in a new normal so please log into our QR codes, observe COVID safe practice where possible and follow our spectator guidelines.
The SA Reliability Trials Championship series would not be possible without generous landowners allowing us the ride their paddocks. We would like to thank Peter Dorrington, Greg Hampel, Nathen Rowett, Colin Menadue, Brendon Teague, Mark, Tim and Tony Prior, Ian Williams, Harvey and Sheryl Murray, Jim McInerney, James Huppatz, Peter Shulz and Mark Newmaan, who are our generous landowners. Also, thanks to Nathen Rowett and Luke Shulz for their involvement in the stage at the rodeo grounds which will be a high light for the spectators come the final stage at night.
A special thank you to Janet Hazel and her crew in the canteen, 100% of the takings are going to the Kapunda High School Foundation helping disadvantaged students. We have three spectator viewing areas this year, two of which are out on course and the final is at the rodeo grounds. We ask that everybody respects the wishes of the landowners by only leaving footprints and take all rubbish with you. Please use gates as entry to the properties and DO NOT RETURN TO RIDE.
Our event would not be possible without our huge team of volunteers. So as a rider if you see someone working hard to make things happen for the event go up and thank them, it might just bring you some good luck. A HUGE THANK YOU goes to all involved in making this event a possibility.
The Clare & Gilbert Valley have generously allowed us to run an event with the use of their dirt roads so please respect all road rules and speed signs. We need to thank First Care for keeping us safe and ACRM for their ongoing support with event communications.
Have a safe and enjoyable ride and here is hoping you can make it to the finish line. After the event stay around and enjoy the warmth of the fire whilst enjoying our fine food and refreshments.
Cheers, Anton Seifert
Club President
ALSO ON THIS WEEKEND;
ROUND 1, SOUTH COAST MXC CLUB CHAMPIONSHIP
Hot on the heels of round 1 of the 2021 Eagle Trailers, Campers & Caravans South Australian Motocross Championships, presented by AMX Store, this Sunday sees round 1 of the South Coast Club Championship happening at their Monarto venue.
Entries are still open through Ridernet, with camping onsite available on the Saturday night for the early Sunday start. Full canteen and bar will be in action all day – check out the Club's socials for all the details, or shoot them a message and get around it.
The South Coast Club would like to thank the following members for their efforts in getting the event ready;
"Huge thank you to those who come out today to help get the track and facilities ready for Round 1 in 2 weeks.
Thanks to Robyn Kitchen, David Kitchen, Koby Kitchen, Matty Pfeiler, Scott Chapman, Dale Chadbourne, Simon John and Craig Bahnisch. Also thanks to the kids for helping around the track, with cleaning and weeding.
Thanks to Jeremy Bennett for prepping the start gates last weekend. Also Reece McArdle for grading the track during the week."
AJS MTC COME & TRY PRACTISE DAY
For those wanting to give Trial a go, head down to Tungkillo this Sunday as the AJS crew will be holding a Ppractise day and a Come & Try Day, sign on from 9.00am for a 10.00am start. The event will be sign posted from the corner of Brinkworth Road and Hoads Fire Track, Tungkillo.
Event will be on Ridernet from today for licenced riders to enter, so shoot the AJS Club a message to register your interest.
Newcomers welcome – just bring your helmet, gloves and boots – registration can be done on the day.