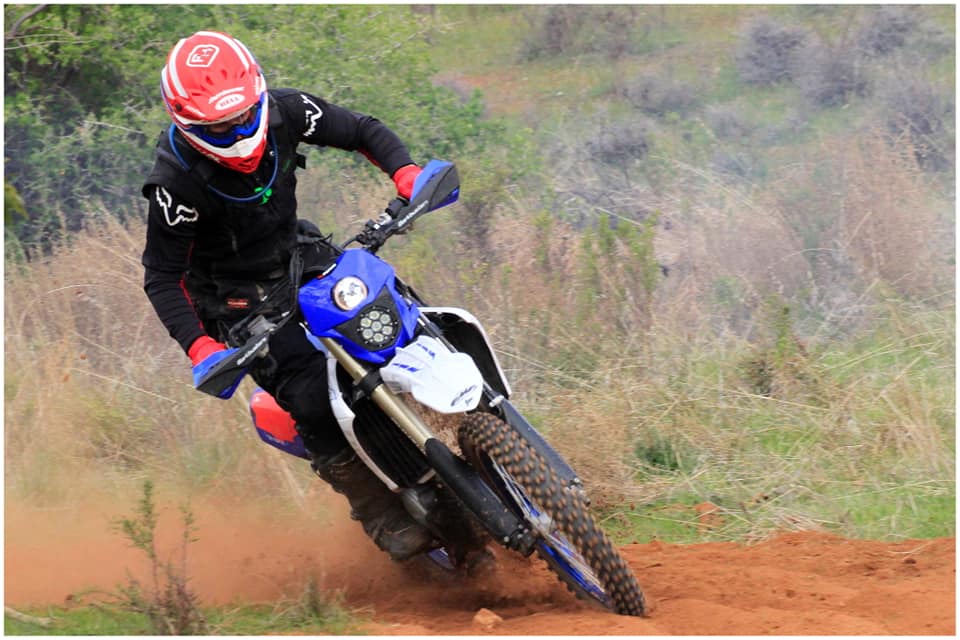 The weekend of June 11/12 saw Round 3 of the 2022 SA Reliability Trials held, with Velocette MCC hosting the 'Lew Job' 2 Day Trial held at Robertstown.
Each day consisted of approximately six hours, with competitors taking off from and returning to Robertstown Oval. With limited daylight hours this time of year, the team could only accommodate a set number of participants – meaning it was a full weekend which reached maximum capacity for registration a full week before the event! Riders, spectators and the crew supported local businesses and were warmed by egg and bacon rolls, coffee and the notorious mutton and gravy rolls as Robertstown turned on a brisk but beautiful weekend, perfect for riding!
Zack Tremaine put in a huge effort and took P1 overall, with the combo of Shane Schiller/Steven Doecke the first sidecar team across the line. Provisional overall results are below, with details and results by class available on the SART website here. (Note competitors have until midnight on Wednesday June 22 to challenge or query any results.)
Worthy of a special mention is the sidecar team of Caroline Wilksch and Erin Pratt – who by all accounts are the first mother/daughter sidecar team that we have seen in SART history!
The SART 2022 Championship continues August 13, with the 'Gil Harris' Trial (formerly the 'Theo Nixon' Trial) hosted by Levis Club in the Mallala region. Stay tuned to the MSA website and socials for more information as this next event approaches.
(photo courtesy : EX Photography)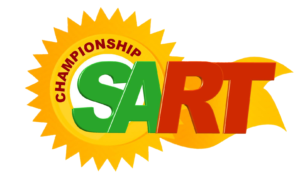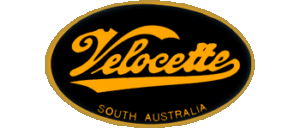 | | | | | | | | | | | |
| --- | --- | --- | --- | --- | --- | --- | --- | --- | --- | --- |
| Pos | No. | Name | Class | Lap1 | Lap2 | Lap3 | Lap4 | Stages | Total | Gap |
| 1. | 78 | Zack Tremaine | A | 2051 | 2158 | 1964 | 1986 | 24 | 8159 | +0 |
| 2. | 72 | Clint Voigt | A | 2099 | 2164 | 1991 | 2025 | 24 | 8279 | +120 |
| 3. | 73 | Damien Jenke | A | 2097 | 2169 | 2018 | 2039 | 24 | 8323 | +164 |
| 4. | 75 | Kyan Haydon | A | 2118 | 2225 | 2018 | 2008 | 24 | 8369 | +210 |
| 5. | 74 | Daniel Prior | A | 2126 | 2221 | 2042 | 2065 | 24 | 8454 | +295 |
| 6. | 18 | Ryley Mullan | G | 2190 | 2278 | 2075 | 2082 | 24 | 8625 | +466 |
| 7. | 67 | Rhys Jenke | E | 2205 | 2284 | 2078 | 2112 | 24 | 8679 | +520 |
| 8. | 69 | Adam Wright | A | 2126 | 2441 | 2062 | 2059 | 24 | 8688 | +529 |
| 9. | 71 | Brendon Noble | A | 2180 | 2315 | 2090 | 2152 | 24 | 8737 | +578 |
| 10. | 43 | Bradley Manuel | F | 2165 | 2286 | 2146 | 2163 | 24 | 8760 | +601 |
| 11. | 70 | Ben Mayne Mayne | A | 2202 | 2310 | 2134 | 2132 | 24 | 8778 | +619 |
| 12. | 34 | Todd Knight | D | 2213 | 2292 | 2165 | 2191 | 24 | 8861 | +702 |
| 13. | 55 | Tyler Heidenreich | F | 2256 | 2334 | 2138 | 2138 | 24 | 8866 | +707 |
| 14. | 27 | Jesse Roesler | D | 2223 | 2310 | 2185 | 2161 | 24 | 8879 | +720 |
| 15. | 76 | Nathan Noble | A | 2212 | 2409 | 2127 | 2148 | 24 | 8896 | +737 |
| 16. | 58 | Dwayn Rumsey | G | 2278 | 2388 | 2198 | 2209 | 24 | 9073 | +914 |
| 17. | 20 | Shaun Harman | V | 2242 | 2409 | 2240 | 2240 | 24 | 9131 | +972 |
| 18. | 45 | Coan Linke | F | 2256 | 2300 | 2105 | 2500 | 24 | 9161 | +1002 |
| 19. | 64 | Liam Sander | G | 2296 | 2418 | 2205 | 2254 | 24 | 9173 | +1014 |
| 20. | 29 | Liam Jenkins | D | 2409 | 2453 | 2210 | 2220 | 24 | 9292 | +1133 |
| 21. | 38 | Cooper Ratsch | E | 2360 | 2456 | 2240 | 2236 | 24 | 9292 | +1133 |
| 22. | 41 | Tyler Read | E | 2349 | 2410 | 2272 | 2269 | 24 | 9300 | +1141 |
| 23. | 37 | Clayton Fechner | E | 2387 | 2494 | 2196 | 2239 | 24 | 9316 | +1157 |
| 24. | 28 | Jordan Ball | D | 2363 | 2445 | 2284 | 2271 | 24 | 9363 | +1204 |
| 25. | 19 | Shane Schutz | V | 2329 | 2431 | 2312 | 2342 | 24 | 9414 | +1255 |
| 26. | 56 | Alexander Cowan | G | 2227 | 2849 | 2185 | 2181 | 24 | 9442 | +1283 |
| 27. | 77 | Todd Muster | A | 3019 | 2276 | 2082 | 2086 | 24 | 9463 | +1304 |
| 28. | 39 | Kurtis Riebke | E | 2369 | 2484 | 2312 | 2299 | 24 | 9464 | +1305 |
| 29. | 66 | Samuel Hutchesson | G | 2384 | 2485 | 2310 | 2326 | 24 | 9505 | +1346 |
| 30. | 35 | Tom Couzner | D | 2389 | 2584 | 2234 | 2301 | 24 | 9508 | +1349 |
| 31. | 22 | Mark Hassfurter | G | 2397 | 2479 | 2335 | 2336 | 24 | 9547 | +1388 |
| 32. | 31 | Simon Haydon | D | 2393 | 2556 | 2292 | 2307 | 24 | 9548 | +1389 |
| 33. | 6 | Greg Slattery | M | 2381 | 2455 | 2360 | 2370 | 24 | 9566 | +1407 |
| 34. | 23 | Stephen Needham | V | 2399 | 2565 | 2322 | 2320 | 24 | 9606 | +1447 |
| 35. | 83 | Shane Schiller / Steven Doecke | C | 2390 | 2488 | 2338 | 2396 | 24 | 9612 | +1453 |
| 36. | 26 | Jarrad Holmes | D | 2411 | 2520 | 2355 | 2347 | 24 | 9633 | +1474 |
| 37. | 12 | Andrew Hank | V | 2454 | 2530 | 2321 | 2331 | 24 | 9636 | +1477 |
| 38. | 7 | Mark Harrold | M | 2428 | 2511 | 2369 | 2333 | 24 | 9641 | +1482 |
| 39. | 32 | Thomas Anderson | D | 2483 | 2580 | 2320 | 2325 | 24 | 9708 | +1549 |
| 40. | 47 | Jack Wormald | F | 2451 | 2650 | 2302 | 2331 | 24 | 9734 | +1575 |
| 41. | 16 | Jamie Mullan | V | 2402 | 2610 | 2349 | 2384 | 24 | 9745 | +1586 |
| 42. | 60 | Jamie Starick | G | 2408 | 2543 | 2325 | 2475 | 24 | 9751 | +1592 |
| 43. | 82 | Shane Beckmann / Adam Brook | C | 2457 | 2514 | 2383 | 2413 | 24 | 9767 | +1608 |
| 44. | 85 | Ross Watson / Brian Anthony | K | 2454 | 2598 | 2363 | 2363 | 24 | 9778 | +1619 |
| 45. | 80 | Daniel Plowman / Bradley Brook | C | 2486 | 2483 | 2412 | 2407 | 24 | 9788 | +1629 |
| 46. | 24 | Grant Stephen | D | 2488 | 2546 | 2378 | 2445 | 24 | 9857 | +1698 |
| 47. | 79 | Bradley Hunter / Ryan Pritchard | C | 2554 | 2540 | 2369 | 2397 | 24 | 9860 | +1701 |
| 48. | 33 | Timothy Lynas | D | 2513 | 2563 | 2389 | 2400 | 24 | 9865 | +1706 |
| 49. | 84 | Shaun Blenkiron / Nathan Saegenschnitter | C | 2478 | 2552 | 2423 | 2465 | 24 | 9918 | +1759 |
| 50. | 81 | Mark Launer / Tyson Rohrlach | C | 2457 | 2539 | 2436 | 2520 | 24 | 9952 | +1793 |
| 51. | 42 | Andrew Schulz | F | 2393 | 2591 | 2609 | 2376 | 24 | 9969 | +1810 |
| 52. | 62 | Daniel Kotz | E | 2471 | 2663 | 2436 | 2473 | 24 | 10043 | +1884 |
| 53. | 63 | Jarred Mosey | G | 3012 | 2552 | 2322 | 2298 | 24 | 10184 | +2025 |
| 54. | 4 | Brett Hall | M | 2483 | 2631 | 2592 | 2485 | 24 | 10191 | +2032 |
| 55. | 65 | Mitchell Sims | G | 2602 | 2677 | 2487 | 2456 | 24 | 10222 | +2063 |
| 56. | 57 | Ben Schutz | G | 2380 | 2781 | 2373 | 2699 | 24 | 10233 | +2074 |
| 57. | 86 | Russell Bailey / Marc Oxley | K | 2643 | 2675 | 2522 | 2524 | 24 | 10364 | +2205 |
| 58. | 9 | Stephen Tomlinson | M | 2641 | 2640 | 2595 | 2558 | 24 | 10434 | +2275 |
| 59. | 59 | Henry Schutz | G | 2619 | 2631 | 2442 | 2744 | 24 | 10436 | +2277 |
| 60. | 51 | Marcus Coppen | F | 2598 | 2788 | 2511 | 2563 | 24 | 10460 | +2301 |
| 61. | 10 | Steve Sparkes | M | 2617 | 2682 | 2583 | 2606 | 24 | 10488 | +2329 |
| 62. | 11 | Andrew Byrne | V | 2644 | 2759 | 2539 | 2647 | 24 | 10589 | +2430 |
| 63. | 44 | Byron Hoffmann | F | 2966 | 2678 | 2827 | 2365 | 24 | 10836 | +2677 |
| 64. | 53 | Stuart Mackenzie | F | 2744 | 2962 | 2594 | 2593 | 24 | 10893 | +2734 |
| 65. | 54 | Terry Archer | F | 2716 | 2973 | 2600 | 2605 | 24 | 10894 | +2735 |
| 66. | 25 | Harley Nicholls | D | 2758 | 2850 | 2665 | 2696 | 24 | 10969 | +2810 |
| 67. | 52 | Sani Pfeiffer | F | 2748 | 2907 | 2553 | 2763 | 24 | 10971 | +2812 |
| 68. | 40 | Rowan Prior | E | 2783 | 2925 | 2619 | 2686 | 24 | 11013 | +2854 |
| 69. | 96 | Kristy Schultz / Dane Gilbert | L2 | 2740 | 2905 | 2722 | 2662 | 24 | 11029 | +2870 |
| 70. | 2 | Gregory Noel | P1 | 2776 | 2949 | 2639 | 2692 | 24 | 11056 | +2897 |
| 71. | 88 | Zak Smith / Samantha Baxter | K | 2753 | 2922 | 2677 | 2714 | 24 | 11066 | +2907 |
| 72. | 87 | Shaun Buckley / Brett Harding | K | 2912 | 2934 | 2689 | 2692 | 24 | 11227 | +3068 |
| 73. | 89 | Michael Kerin / Louis Kerin | K | 2827 | 2912 | 2756 | 2753 | 24 | 11248 | +3089 |
| 74. | 8 | Paul Rumsey | M | 2796 | 3036 | 2781 | 2790 | 24 | 11403 | +3244 |
| 75. | 3 | Brenton Matters | M | 2930 | 2926 | 2768 | 2791 | 24 | 11415 | +3256 |
| 76. | 93 | John Davies / Kym Menadue | J | 2880 | 3002 | 2774 | 2775 | 24 | 11431 | +3272 |
| 77. | 15 | David Johnson | V | 2889 | 3037 | 2753 | 2887 | 24 | 11566 | +3407 |
| 78. | 92 | Shane Diener / Jason Rayner | J | 2864 | 3228 | 2770 | 2738 | 24 | 11600 | +3441 |
| 79. | 90 | Barry Buckley / Todd Blackwell | J | 2928 | 3156 | 2790 | 2817 | 24 | 11691 | +3532 |
| 80. | 46 | Deklan Coppen | F | 3006 | 3086 | 3001 | 3014 | 24 | 12107 | +3948 |
| 81. | 5 | Brian Bayley | M | 3044 | 3396 | 3116 | 3052 | 24 | 12608 | +4449 |
| 82. | 94 | Roger Greenhalgh / Barbara Greenhalgh | J | 3191 | 3431 | 3111 | 3122 | 24 | 12855 | +4696 |
| 83. | 50 | Tyson Wilksch | F | 3256 | 3706 | 3177 | 3097 | 24 | 13236 | +5077 |
| 84. | 49 | Jake Schmidt | F | 3157 | 3766 | 3259 | 3192 | 24 | 13374 | +5215 |
| 85. | 91 | David Pratt / Jayden Watkins | J | 2903 | 3309 | 2629 | 5235 | 24 | 14076 | +5917 |
| 86. | 13 | Colin Jenke | V | 3632 | 4092 | 3837 | 3897 | 24 | 15458 | +7299 |
| DNF | 36 | Willim Smith | D | 2269 | 2300 | 2048 | 465 | 19 | 7082 | |
| DNF | 95 | Caroline Wilksch / Erin Pratt | L2 | 3612 | 3944 | 1662 | 0 | 15 | 9218 | |
| DNF | 1 | Adam Toolan | P1 | 2738 | 2581 | 0 | 0 | 11 | 5319 | |
| DNF | 48 | Jarred Beckmann | F | 2291 | 1469 | 0 | 0 | 10 | 3760 | |
| DNF | 17 | Paul Grosser | V | 1128 | 1074 | 1074 | 0 | 9 | 3276 | |
| DNF | 68 | Patrick Neal | A | 2203 | 859 | 0 | 0 | 8 | 3062 | |
| DNF | 14 | Darren Preece | V | 2896 | 0 | 0 | 0 | 6 | 2896 | |
| DNF | 97 | Jason Whitfield / Joseph Noble | P2 | 4098 | 0 | 0 | 0 | 3 | 4098 | |
| DNS | 21 | Shayne Bain | V | 0 | 0 | 0 | 0 | 0 | 0 | |
| DNS | 30 | Simon Blesing | D | 0 | 0 | 0 | 0 | 0 | 0 | |
| DNS | 61 | Jared Plush | G | 0 | 0 | 0 | 0 | 0 | 0 | |