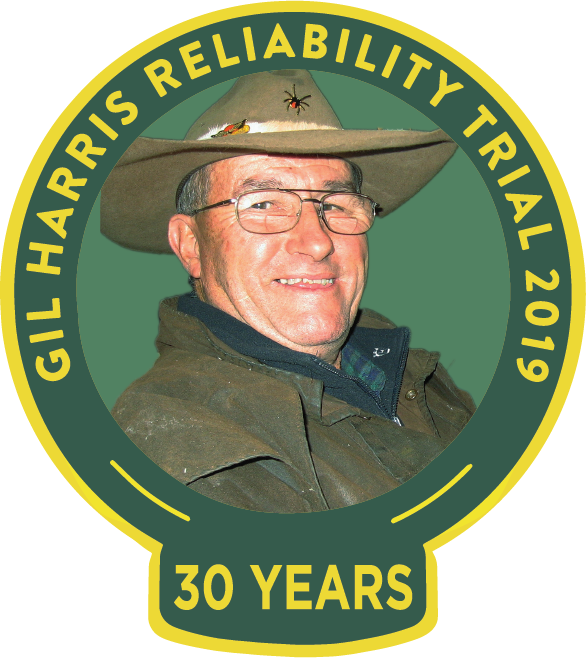 SART ROUND 5 HEADLINES ANOTHER BIG WEEKEND OF ACTION!
Firstly, we must ALL be aware that for sport to continue here in SA, we must adhere to the latest requirements as released by SA Health – which of Thursday, August 5th are the following (highlighted IN BLUE are what specifically relates to motorcycle sport);
RETURN TO PLAY
COVID RESTRICTIONS UPDATE as of Thursday 5th August
Indoor Competitions: competition is able to resume today, however no spectators will be permitted unless a caregiver is required.
Outdoor Competitions: Spectators can attend outdoor sports, but must wear a mask.
Other requirements still in place include:
-1 person per 4 square metres (indoor)
-1 person per 2 square metres (outdoor)
-Masks mandatory (for non-active participants/spectators) whether indoor or outdoor
-Check in using QR codes or manual sign-in
-COVID Marshal must be in place
-Physical distancing principles
-Increased sanitation (hands and equipment)
-Food and beverages only to be consumed while seated
-No shared drink bottles or food
-Stay home if unwell or if you or a member of your household is subject to isolation or awaiting COVID-19 test results
Outdoor Competitions: Spectators can attend outdoor sports, but must wear a mask.
Please contact your local Association or Club should you require more specific information relating to your local competition.
So, with this in mind, this weekend sees;
This weekend, tomorrow in fact, sees the 7 round South Australian Reliability Trials Championship kick head into the second half of the season with the Levis MCC's Gil Harris Reliability Trial, taking place out near Mallala, with the first bike due to leave at 12.01pm, for a 2 lap, 6 hour-ish journey around the region!
Round 5 sees and excellent 115 entries received, which coming after the 24 Hour Trial is great numbers, with the 24 sidecar entries leading the field away. And it's a high quality field as the battle for Series Champion hots up, led by Robbie 2 Day winner, Zak Tremaine, Damien Jenke and the evergreen, Rowan Pumpa in the outright solo battle to join the Gil Harris honour roll!
The sidecars are also high quality, with 'hostilities' from the 24 Hour Trial, between Max & Sam Hutchesson, Mark Launer & Tyson Rohrlach, and Hector Evans & Shaun Buckley sure to continue!
The event is being fully catered by an amazing team from the Mallala Lions Club, who always do an awesome feed for all, so get behind it and grab some great food for a great cause!
Live timing will also be available at this event, head to www.sartchampionship.com, and also grab an event program at Main Control to get the riders list and directions to the spectator areas!
And here is the official welcome from Phil Altschwager, the president of the Levis Motorcycle Club;
Hi All
I would like to welcome you all to this year's Gil Harris Reliability Trial, which is again starting at Alex and Angela O`Loans property.  We are very grateful and extend our sincere thanks to them for their support and help.  We would also like to thank the landowners who make their properties available to us.  I say it every year but without them, none of this would happen.  I would like to remind everyone to be mindful of their crops (which are not just some green stuff growing in a field) but their livelihood, so stay on the marked course.  Also, be careful on the roads as it is also the local Mallala Council who support us and we thank them also.
Well my friends, this year has seen a considerable improvement on last year (which isn`t that hard as last year basically it didn`t happen) except for a couple of trail rides.  As we have seen over the last couple of weeks, it can turn very quickly, so can I ask you all to adhere to the COVID plan we have in place.  This will be reinforced at all stages of today's event.  Please follow all the COVID Marshals' instructions so we can have a great ride in these trying times.
This year has a couple of new sections and unfortunately this has come at the expense of the river section (which I know will not worry some of you if it is a wet one).
If you have family members or friends watching you ride in the competitive sections please advise them not to enter those sections and to watch from the roadside only. This is important not only from a COVID-19 perspective, but also for their safety.
I will not be riding today and wish it was livestreamed so I could watch you all slide around yelling and screaming or maybe that was just me!
Thanks also to Lenny Burman, Steve Martin and Dave Hardaker who have done an awesome job as usual in getting this event marked and a shout out to Mark and Jonathon Zussino and Jon and Cameron Caruso for their help also.
As we all know, none of these events happen without a whole group of volunteers helping and you will see them all round the course from a host of local clubs who also chip in with their invaluable assistance – from sweep riders to control keepers as well as scrutineering, officials, sign-on and timekeeping just to name a few.
A special mention of thanks to the two ladies who make up a big part of the event for our Club, Linda Harris and Carole Tune.
The Mallala Lions Club will be coming along to feed us.
Wishing everyone an enjoyable and safe ride! I would like to say I will see you all during this event, but I am still in isolation for another couple of weeks.
Phil Altschwager
President Levis MCC
ALSO ON THIS WEEKEND;
ROUND 4, SOUTH COAST MXC CLUB CHAMPIONSHIP
Hot on the heels of round 4 of the 2021 Eagle Trailers, Campers & Caravans South Australian Motocross Championships, presented by AMX Superstore in the mud at Keith, this Sunday sees round 4 of the South Coast Club Championship happening at their Monarto venue.
Entries are still open through Ridernet, with camping onsite available on the Saturday night for the early Sunday start. Full canteen and bar will be in action all day – check out the Club's socials for all the details, or shoot them a message and get around it.
And from the Club;
Entries numbers are looking fantastic for this weekend, it's going to be great weekend of racing. For those wanting to use transponders on Sunday you MUST have your entry in by Friday night 8pm – there are a limited number of transponders left to hire.
All other entries will remain open until Saturday at 8pm – NO ENTIRES ON THE DAY!
PARAWA 'RIDE PARKS AUSTRALIA' RIDE DAY THIS SUNDAY 8TH AUGUST
Air out those musty helmets and oil your chain, Mud 'N' Tars is having a ride day again.
Sign on from 8:00am riding from 9:00am.
Run as Ride Parks Australia   so cheap and plenty of track time
The track will be freshly watered and ready to go,
Please follow a COVID requirements, COVID sign in at the canteen, masks to be worn (except while riding).
TEA TREE GULLY RIDE DAY THIS WEEKEND – SATURDAY OR SUNDAY 7TH & 8TH AUGUST
Keep an eye out on the TTG socials (Facebook) to see which day they are going to open
Sign on from 8:00am riding from 9:00am to about 3.00pm.
Entries on the day – but no catering, so bring a basket!
The track will be 'freshly watered' and we are determined to enter, regardless of the weather.
Please follow a COVID requirements, masks to be worn (except while riding).
GILLMAN SPEEDWAY PRACTICE SUNDAY 8TH AUGUST
Gate Open 8.00am, Sign-in and Scrutineering 9.00am, Practice 10.00am, ALL sections Junior & Senior
Members $30.00 Non Members $40.00 Pee Wee $20.00
Face Masks must be worn when helmets not on.
COVID sign-in at the Gate.
SEPTEMBER Practice NOW September 12th NOT 5th September as programmed.
AND; ENTRIES ARE STILL OPEN FOR THE FOLLOWING;
2021 SIDECAR-CROSS & QUAD SERIES HEADS TO KEITH FOR A '2 DAYER ON AUGUST 21 & 22!'
The Australian Sidecar-cross Association, along with ATV SA are looking to get as many sidecars, and Quads, out on the track at Keith in a few weeks' time for the next event in their 2021 Series.  There are classes for ALL ages, bikes and riders, and Keith is also a great sidecar track – for all bikes – both junior and senior, as well as the older bikes that no longer like the big jumps!
The ASA are taking entries via the following link https://shorturl.at/ekxDH 
Classes WILL also include; Junior 50cc Solo demo, Open Senior Solo, Non-comp Senior Sidecar
As well as all of the usual Quad and Competition Sidecar classes – check out the sup regs on the sup regs page on this website for all the details!
TROY Series SA 2021 – ROUND 4, THE WOOLSHED TRIAL @ MUNGEREE!
Entries are now open for round 4 of TROY Series SA 2021, the Woolshed Trial at Mungeree over the weekend of August 14 & 15 – complete with Saturday practise/coaching and the annual Saturday night Woolshed Dinner.
Enter through your Ridernet profile, with supp regs & dinner booking details emailed to you once you have entered!
ROUND 5 NITSCHKE ENERGY SERVICES SA OFF ROAD CHAMPIONSHIP, presented by NUTRIEN AG SOLUTIONS – ENTRIES OPEN!
Entries are now open for round 5 of TROY Series SA 2021, the Woolshed Trial at Mungeree on Sunday, August 22 –  enter through your Ridernet profile, with full details on the SA Off Road Championship website www.saoffroadchampionships.com and on their social media outlets!
This round is being held at Renmark by the Riverland JMCC, and with the recent rains in the area, it looks to be mint conditions! Get around it!