SA'S BEST TO TAKE THE TEST AT MONARTO FOR THIS WEEKEND'S MX NATIONALS ROUND
10 of South Australia's best motocross riders will take on the best from around the country this weekend at Monarto for rounds 4 & 5 of the 2019 Pirelli MX Nationals, which also features rounds 1 & 2 of the YMF Women's Championship.
The charge will be led in the Thor MX1 450 Class by factory Yamaha rider, Kirk Gibbs, who is now Queensland based and riding for the CDR Yamaha Monster Energy Team, with the current MX des Nations team rider looking to do well in front of his home crowd and family & friends.
At the moment Kirk is 3rd in the standings, only 7 points off of Haydon Mellross in the Championship lead and 5 points behind Luke Clout on the middle step of the podium, so it's probably a guarantee that the racing is going to be full on this weekend!
Also looking to do well in the premier class of Australian MX will be the former international rider (AMA America), and one of SA's all-time greats, Brett Metcalfe, who will be riding for the  Penrite Factory Honda Racing Team, along with one of SA's premier coaches in Daniel Banks (Banks MX Coaching powered by KTM), along with 2018 King of the Gulf Mitch Norris (Hoey Suspension) and Izak Maule (Honda, SPMX, Pirelli, Fly Racing, SK Designs, M2R Helmets, Scott).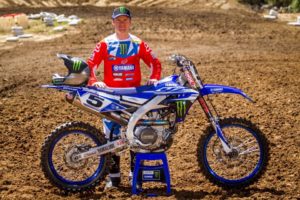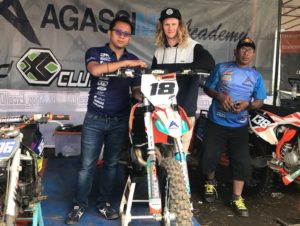 In the Pirelli MX2 Class, Jordan Waters (OatesMX, Yamaha, Thor, Spy, Maxima) will be the lone South Aussie in a hot class being led at the moment by the reigning Champion, Wilson Todd, with Jay Wilson & Aaron tanti already looking to be, perhaps, fighting over 2nd in the Championship!
In the Motul MXD Under 19's Class, and like Jordan, Keith's Jaxon Raynor (Keith Sand & Metal, Bridgeland Motorcycles, Performance Moto, Oakley) will be flying the SA flag on his own as he takes on the cream of Australia's under 19 motocross stars!
The class is being led by Regan Duffy who has a slight 5 point lead over Rhys Budd with Maximus Purvis within striking distance in 3rd.
Kicking off this weekend will also be the YMF Australian Women's Championship, with the SA trio of, newly crowned SA Women's Cup Champion, Steph Cutler (Northern Motorcycles, SK Designs, BMS Racing), 2018 SA#1 Amy Bartch (Hoey Racing, Stratco, NOW Construction & Property Maintenance) and Charlotte Berrill (Bridgeland Motorcycles, RapidMX, Flow Vision Company, Funnelweb Filters) leading the home town charge.
All will be chasing the girl they call 'Mad Meg', Meghan Rutledge (Kawasaki Australia, Fox, Hitachi Power Tools Australia), with all eyes on Rutledge as she looks to continue the form she has so far shown in 2019, which included the opening round of the Women's World MX Championship.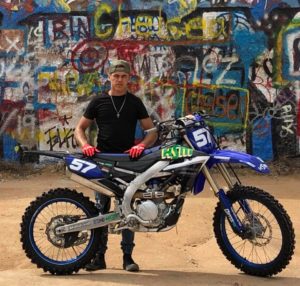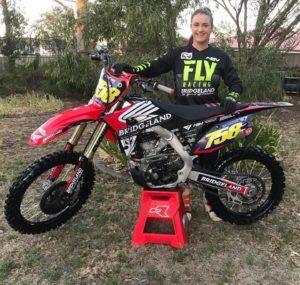 About the venue & the weekend's action;
GATES OPEN: 7.30am
RIDING STARTS AT: 8.00am
Murray Bridge has been on the MX Nationals Calendar for many years now and for good reason – It's highly regarded as being one of the best circuits in Australia. The flowing turns and red sand allow riders to be very aggressive and carry lots of corner speed. The massive roller section at the back of the circuit is one of the major keys to the race proving to be very technical, it's also a fan favourite.
This year is a double header so get excited; you'll be able to have double the fun with double the action.  You will need to buy your tickets at the gate, but the prices won't break the bank! So, get down trackside to witness the top riders in Australia.
1-Day Pass – $30.00 for Adults, $20.00 for kids (6-15 years), Family Pass is $70.00
2-Day Pass – $50.00 for Adults, $30.00 for Kids (6-15 years), Family Pass $100.00
Event Schedule
Saturday
Sunday
8:00am
MX2 Practice / Qualifying
8:00am
MX2 Practice / Qualifying
8:30am
MXD Practice / Qualifying
8:30am
MXD Practice / Qualifying
9:00am
MX1 Practice / Qualifying
9:00am
Mx1 Practice / Qualifying
9:30am
Raceline Super Pole
9:30am
Raceline Super Pole
9:40am
Women's Practice / Qualifying
9:40am
Women's  Practice / Qualifying
10:05am
Official Opening
10:05am
Official Opening
10:25am
Pirelli Mx2 Moto 1 & 2
10:25am
Pirelli MX2 Moto 1
11:15am
Motul MXD Moto 1
11:15am
Motul MXD Moto 1
11:45am
Thor Mx1 Moto 1
11:45am
Thor MX1 Moto 1 & 2
12:20pm
Lunch
12:25pm
Lunch
1:20pm
YMF Women's Moto 1
1:25pm
YMF Women's Moto 1
1:45pm
Pirelli MX2 Moto 3
1:50pm
Pirelli MX2 Moto 2
2:20pm
Thor MX1 Moto 2
2:25pm
Thor MX1 Moto 3
3:10pm
Motul MXD Moto 2
3:10pm
Motul MXD Moto 2
3:40pm
YMF Women's Moto 2
3:40pm
YMF Women's Moto 2
The track is located at '3761 Old Princes Highway Monarto, South Australia'.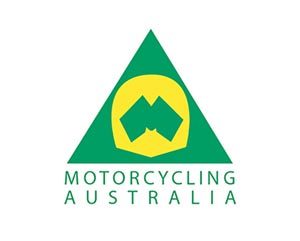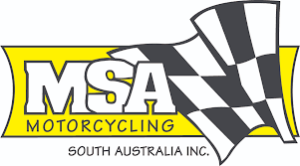 And; straight from the MA website about this weekend!
Williams Event Management with the support of the Rural City of Murray Bridge will see Murray Bridge roar to life this weekend when the motorcycle venue hosts round 4 and 5 of the Pirelli MX Nationals. 
With Australia's best headed for the venue, this event will bring huge national exposure to the local region.
The world class prepared venue this weekend will see thousands of fans swamp to the track to watch the best riders in the county battle it out across two of the biggest days in racing this year will see
As well as the three championship classes, there will be the first two rounds of the YMF Women's Championship and plenty of fun to keep the family entertained all weekend.
MX Nationals Series Promoter Kevin Williams today expressed his gratitude for the Rural City of Murray Bridge and explained that the venue is well equipped to have a full two days racing and the club are ready to welcome thousands of motocross fans.
"I'm very thankful to the Rural City of Murray Bridge for their commitment and partnership in making this event happen with Murray Bridge hosting the first of this years double header rounds, the South Coast Club have been working around the clock to make sure everything is up to a double standard and the track is well equipped to handle two days of gruelling racing", shared Williams
So if you're a lover of motorsport, make sure you get down to the Murray Bridge motorcycle venue for 2 full action packed days Saturday 4th and Sunday 5th on the complete new track.
If you're unable to make it you can watch all the action free live or on demand via http://www.nrgtv.com.au
To stay up to date with all this MX Nationals simply go https://www.mxnationals.com.au or follow us on instagram @mxnationals