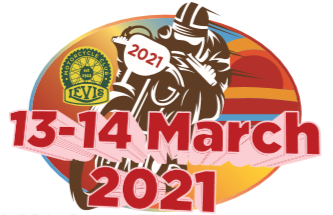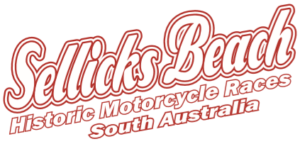 It's almost time for the bi-annual trek down to the iconic sands of Sellicks, for the bi-annual 2 days of fantastic racing on SA's most unique historic 'road racing' circuit!
Two Days of Racing
More than 150 Solos and Sidecars, all built before 1963, battling it out over two days of highly competitive racing on South Australia's iconic Sellicks Beach.
Over the two days 62 races will run and you can expect to see bikes carry the logos of Adler, AJS, Arial, BSA, Bultaco, DKW, Douglas, Dyson VAG, ESO, Excelsior, Greeves, Harley Davidson, Honda, Indian, JAP, Jawa, Matchless, New Imperial, Norton, OEC, Rickman, Triariel, Triton, Triumph, Tribsa, Velocette, Vincent, and, Yamaha.
There will be plenty of opportunities to get up close to the bikes and talk with the riders during meet and greet sessions on the beach on Saturday and Sunday morning, as well as through a new pit viewing area.
There will also be a range of catering vans on site, including the Original Pancake Kitchen, the local Lifesaving Club is running the bar and there is brand new merchandise that will be available on the day or you can order online and pick it up at the event.
Check out the merch, download a Program of Events and Map of the course and buy your tickets at the Levis MCC website: www.levismcc.asn.au/racing.
It's going to be two fantastic days of racing…Bring the Family and have a ball… DON'T MISS IT.
1930 OEC JAP TWIN is Racing
OEC (The Osborn Engineering Company) built motorcycles from 1922 until 1954. They built many innovative models over the years and the marque held the Land Speed Record several times through the 1920s-30s.
Brenton Matters brought his 1930 OEC to Sellicks Beach in 2017, but lack of bike prep time saw the bike fail to reach its potential.
Over the past four years he has given it a lot of love and attention and it is almost ready to take to the beach. Brenton kicked it over recently and it sounds awesome.
Still a bit to do, but Brenton is confident the bike will be ready on the day. He was asked him how fast he will go? "I don't know," he said, "in 1930 an OEC with a supercharged 1000cc Prestwich engine was the first to pass 150 mph…I might get 80-85 or so."
The unique thing about the OEC is its' Duplex Steering system, developed by Frederick Wood in the late 20s.
Motoring writer Greg Williams says about the OEC, "theoretically, the system offered outstanding high-speed stability and adjust-ability. In practice, it was better suited for use on a speed-record machine going in a straight line than on a road motorcycle".
It's going to be fun to see this wicked machine strut its' stuff on Sellicks Beach!
The 1930 OEC JAP (above left) and the 1950 Vincent Rapide (above right) that will attack the sands of Sellicks in a few short weeks time! 
Vincent Rapide To Race at Sellicks
The Series C Vincent Rapide is one of the most famous motorcycles ever built and if you were a motorcycle fan or speed freak in the late '40s and early '50s, the Vincent motorcycles were some of the most desirable vehicles on the planet.
Vincent produced motorcycles from 1932–55, when it went bankrupt, the company made around 11,000 motorcycles, of which 6852 were the famous 1000cc twin-cylinder models.
By the standards of 1950, the Vincent was an exceptional machine. Costing £128 ($256) new, the 998cc, 50-degree V-twin put out between 45 and 55 horsepower, depending on the state of tune (Rapide or Black Shadow). It was easily capable of exceeding the then-magical 100mph mark.
David Whitehead managed to get his hands on his Vincent in 2017.
"I had lusted after this 1950 Vincent Series C Rapide for many years. My friend bought it in 1985 in Brisbane. He had a accident on it in around 2000 and after it was repaired it was ridden again but had engine troubles and it had been off the road ever since."
David rebuilt the engine, replacing whatever was required, and undertook other mechanical and electrical repairs, but he kept its original patina as much as possible. The Vincent is now running like a dream and David is looking forward to letting it loose on Sellicks Beach.
"I believe bikes of this calibre deserve to be seen in action rather than put on a mantle piece. I'm excited and feel honoured and privileged to bring this bike down from Qld and be part of this historic event."