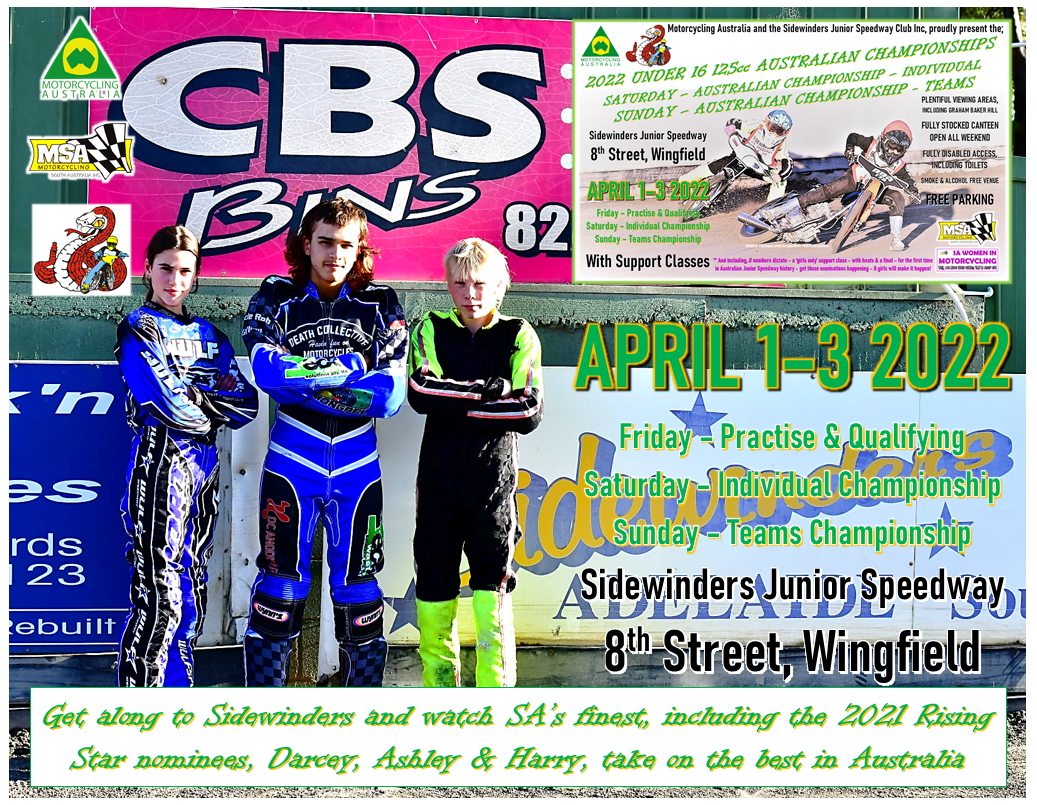 IT'S NO APRIL FOOLS!
SIDEWINDERS' BIGGEST WEEKEND OF 2022 – THE AUSTRALIAN 12cc U16 AUSTRALIAN CHAMPIONSHIP – GET AROUND SA'S SPEEDWAY sKIDZ!
The Sidewinders Under 16 Speedway Club are gearing up for their biggest weekend of sKidz in many years, as they are about to play host to the 2022 Australian Championships for Under 16's on 125cc machines, and over 3 great nights racing at their 8th Street, Wingfield venue.
The weekend will feature 2 Championships being decided, with Saturday night being the individual Championship, to decide Australia's #1 King, or Queen, of 125cc junior sKidz, while Sunday will see which state will have bragging rights for the next 12 months, as 7 teams from around Australis will go head to head!
The 3 day Championship will run as follows;
Friday April 1; The 2022 Australian Speedway U/16's 125cc Individual and Teams Championships kicks off at Sidewinders U16's Club in South Australia on the 1st April with the morning Gate Draw followed by Official Practice day.
Saturday April 2; The Individual Championship will be run on Saturday (2nd April) over 20 heats with a B Final for the 4th, 5th, 6th and 7th point scorers after 20 heats. The final (A final) will be the top three-point scorers after 20 heats and the winner of the B final and they will ride off to decide the Australian Championship.
Sunday April 3; The following day (Sunday 3rd April), the Teams Championship will be run over 21 heats with 4 riders in each heat.  No final will be run, as the final results are based on the points accumulated over the 21 heats. This Teams Championship is State vs State for the Australian Championship.
THE NEED TO KNOW: 
| | | | | | | | | | |
| --- | --- | --- | --- | --- | --- | --- | --- | --- | --- |
| DATE | DAY | EVENT | GATES OPEN | TAPES UP | ADULTS | UNDER 16's | PARKING | PROGRAM | CANTEEN |
| Apr-01 | Friday | Official Practise | 5.00pm | 6.30pm |  FREE | FREE* | FREE | – | OPEN |
| Apr-02 | Saturday | Individual Championship | 4.00pm | 7.30pm | $10.00 | FREE* | FREE | $3.00 | OPEN |
| Apr-03 | Sunday | Teams Championship | 9.00am | 11.00am | $10.00 | FREE* | FREE | $3.00 | OPEN |
| | SPECIAL | Saturday & Sunday! | 2 DAY ENTRY | | $15.00 | FREE* | FREE | $3.00 | *With an adult |
THE VENUE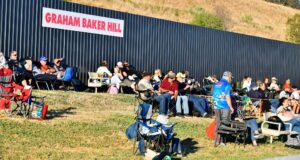 Sidewinders Speedway looking down across Graham Baker Hill, one of the best viewing areas going around, with the all access canteen at far left, with the main entrance just to the right of the all access toilet block (red brick building), with the competitor pits to the right of the CBS Bins control tower, and competitors carpark and pit entry to the right of the pic.
Sidewinders Speedway is Australia's only purpose built venue for junior speedway in Australia, and running the 2022 Australian Championship is just another chapter in a long and storied history, now over 40 years long, and stands as a testament to some amazing people, like the late Graham Baker and Roy Bitmead, who are now remembered with trophy events named in their memory.
The current members of the Sidewinders Club are going all out to put on a great Championship weekend at this all access venue, including toilets and canteen, with great viewing areas almost all of the way around the 112 metre track, and their brilliant canteen will be open across all 3 days, with a great selection of hot and cold food and drinks – and with a great value entry fee for adults, they are very much hoping for a 'standing room only' crowd to cheer on the local SA Speedway sKidz!
2022 AUSTRALIAN SPEEDWAY UNDER 16's 125cc INDIVIDUAL CHAMPIONSHIP
South Australia will have 5 starters in the main field of 16 for the Individual Championship, and they will be led by the 2021 MSA Rising Star nominees, Ashley Jansen-Batchelor, Darcey Timmis and the Rising Star finalist for speedway, and current SA#1, Harry Sadler.
Ashley and Harry will go in as 2 of the riders most likely to be in the mix, and will be aiming to go straight through to the final, and if not, they should at least make the semi-final and will be the Croweaters to watch. Darcey, after her great ride at the Roy Bitmead will be aiming for a semi-final berth as well, where anything can happen, when winner takes all to get to the final.
They will be joined by the ever improving Kobi Canning and Jordan Hargreaves, who have both stepped up onto podiums this season, Kobi at the SA Championships, and Jordan most recently with a fine 2nd behind Harry in the Roy Bitmead Memorial.
Interstate challenges will likely come from the New South Wales duo of Cooper Antone and Beau Bailey, with both already having visited the venue this summer to get some laps in – with Beau, along with Harry & Ashley, putting on quite the show at the SA Championships, where he split the South Aussie duo to finish 2nd.
Word out of the West is that everyone may need to keep an eye on their duo of Mitchell McDiarmid and Linkin Metcalf, as they have been showing great form on their home tracks, as has Victorian Ambrose Fraser, who is also no stranger to the Sidewinders track.
Here is the field for the 2022 Individual Championship
SOUTH AUSTRALIA
Kobi Canning
Jordan Hargreaves
Ashley Jansen-Batchelor
Harry Sadler
Darcey Timmis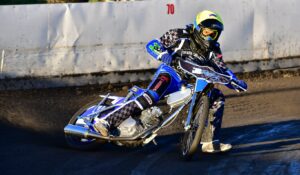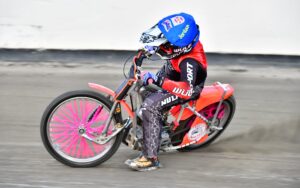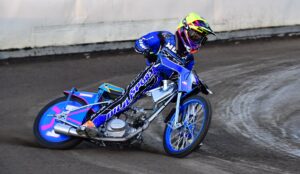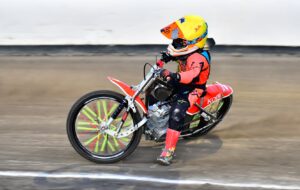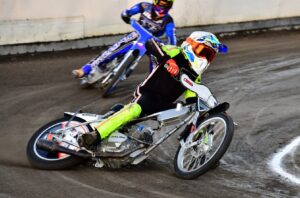 (from left) Ashley, Jordan, Darcey, Kobi & Harry
NEW SOUTH WALES
Cooper Antone
Beau Bailey
Noah Grabham
Lachlan Russell
Sonny Spurgin
(from left) Cooper, Beau & Noah
QUEENSLAND
Jake Fleet
Jordy Loftus
Anika Loftus
(from left) Jordy & Anika
VICTORIA
Ambrose Fraser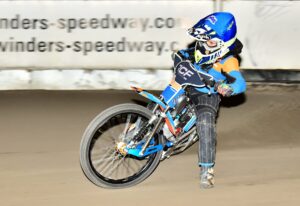 Ambrose 
WESTERN AUST
Mitchell McDiarmid
Linkin Metcalf
(from left) Lincoln & Mitchell
RESERVES
Hayden Kuchel (SA)
Hayden Pascoe (SA)
2022 AUSTRALIAN SPEEDWAY UNDER 16's 125cc TEAMS CHAMPIONSHIP
Apparently form says this Championship will be fought out between South Australia & New South Wales, with Western Australia and Victoria right there as well, if the favoured teams falter!
However, there has been many times over the history of teams racing where the less favoured team, or teams, have produced some great upsets, and this could well be another of those teams – especially as all of these riders will be backing up less than 12 hours after the end of the Individual Championship, bringing endurance and mental toughness into the equation, along with team work, skill and race craft.
Put simply, Sunday is going to be a day not to be missed, as the racing is likely to be as good, as fierce and as close as what Saturday night will be!
Here is the field for the 2022 Teams Championship
SOUTH AUSTRALIA 1
Ashley Jansen-Batchelor
Harry Sadler
SOUTH AUSTRALIA 2
Kobi Canning
Darcey Timmis
NEW SOUTH WALES 1
Noah Grabham
Beau Bailey
NEW SOUTH WALES 2
Cooper Antone
Lachlan Russell
QUEENSLAND
Jordy Loftus
Anika Loftus
VICTORIA
Ambrose Fraser
Sonny Spurgin
WESTERN AUSTRALIA
Mitchell McDiarmid
Linkin Metcalf
The 2022 Australian Speedway Under 16's 125cc Individual and Team Championship are proudly supported by the Sidewinders Under 16 Speedway club.