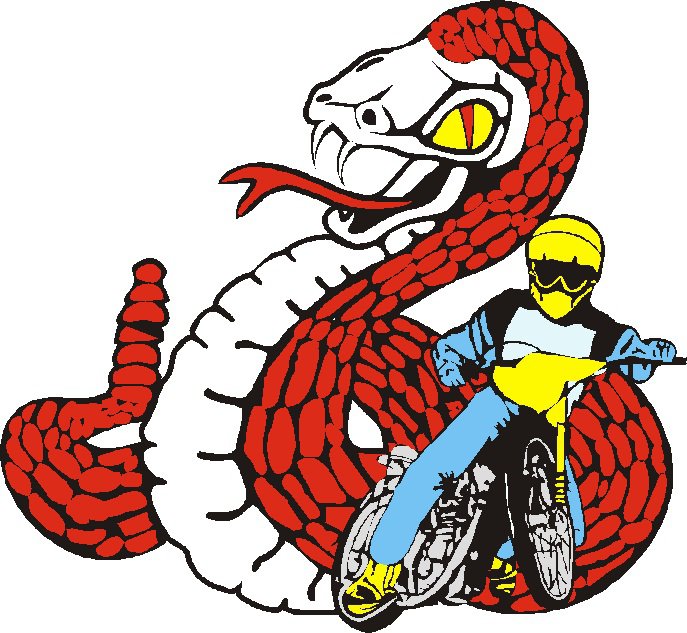 SIDEWINDERS RELEASE THEIR 2019/20 CALENDAR OF EVENTS!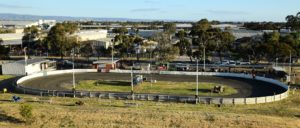 The Sidewinders Under 16 Speedway Club have released their 2019 / 20 calendar of events for the upcoming season, and once again it looks to be an action packed summer of slides at their North Terrace, Wingfield venue.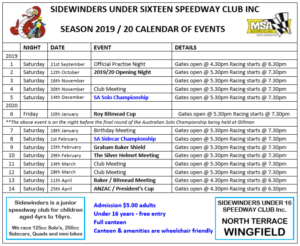 As always, the crew at Sidewinders will be catering for riders of all ages, from 4 years to under 16 years, and boys – and most definitely girls – of all abilities.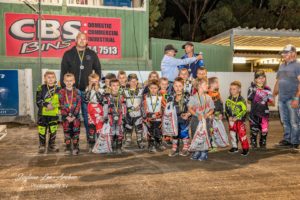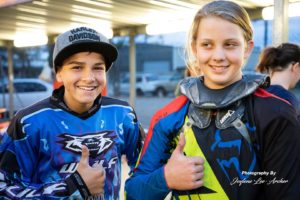 So, if a summer of watching the kids go sideways while watching some ripper sunsets is your idea of a great Saturday (and one Friday) night out, then contact the Club, either through the Motorcycling SA website (on the Club Directory page), or through their social media outlets (Facebook) to get all the information.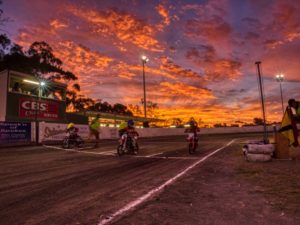 With thanks to Joylene Lee Archer and the other photographers for their brilliant work!