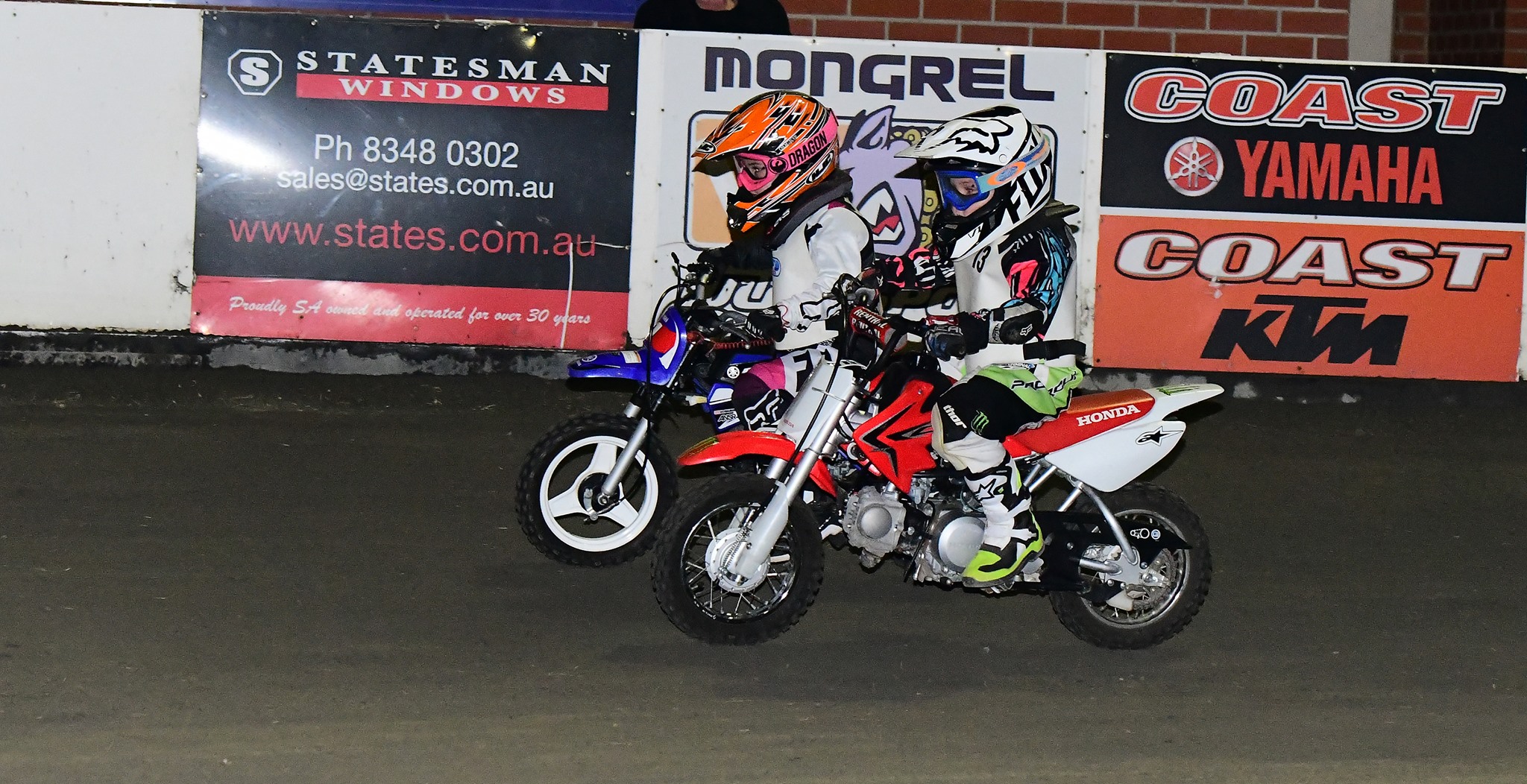 Saturday night sees the running of the first Silver Helmet Meeting at Sidewinders.  This meeting has been an important part of the calendar from the inception of the Club in 1976.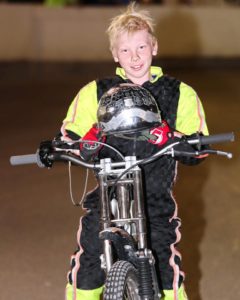 It is conducted over a 6 lap handicap and is designed to give the less experienced riders a chance to win against the more seasoned riders.
At each Silver Helmet Meeting the previous winner presents the Helmet to the new winner, and it is great to see the riders really involved in this presentation.
Along with the Silver Helmet Sidewinders will be  running all Classes, the Novice Solos who are learning the craft before moving to the Competition Class as well as a huge number of little tackers riding Peewees, some as young as 4 years old.   It is wonderful to see their enthusiasm, and they provide great entertainment for us all.   They all aspire to be in the Solo Competition Class and this is a great way to start them off.
Gates will open at 5.30pm on Saturday with racing commencing at 7.30pm.  Entry to the venue is $5.00 per Adult and Children U16 are free.
The Pit area is open to the Public until 7pm and will open again at the conclusion of the meeting, so you can speak with the riders and check out the bikes.
We have a fully stocked Canteen and Amenities, both of which are disabled friendly, so come and join us in another night of great competition.