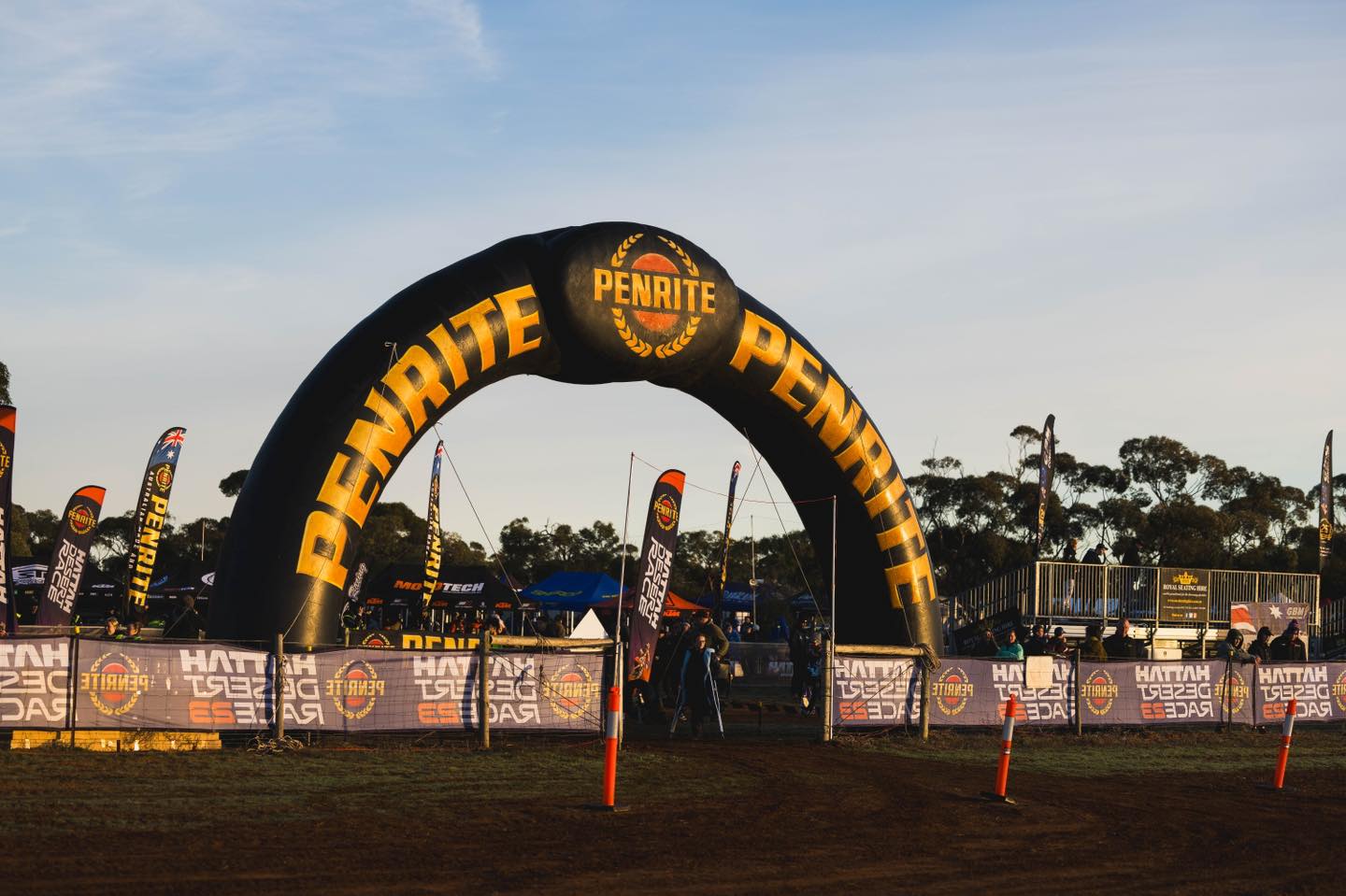 Hattah has always been an exceptionally popular staple event, Australians annually count down the days until they hit the road again for the trip over and 2023 was no exception. A strong field of South Australian 'Hattah newbies' and veterans alike, jumped over the border to join the 839 strong field of competitors in taking on the challenge for another year. We take a look at just a few South Aussies that tamed the Hattah challenge for its 25th anniversary in 2023. 
Shaking off a tough 16th-place  overall prologue run and 7th in class, Cooper Sheidow knew he had work to do and was definitely the man to do it. Putting his skills and course knowledge to the test, he went from 16th to 6th in the first lap and landed an exceptional 4th place class finish in '251 – 450 4 Stroke' and a 6th place overall finish at the end of the weekend – Pretty impressive stuff!!
Above: Cooper Sheidow pushing hard 📸 Foremost Media                       Above: Cooper in between all the dust 📸 Foremost Media
No stranger to the Hattah challenge, SA's Will Price got straight back into the rhythm from the get-go, scoring a 5th-place class prologue with sights set on the main show. Narrowly missing out on the top spot, Will took a well-deserved P2 for the 'up to 250 4-stroke class'. 
Did you say 3 top five class finishes for the 'Ladies Tenacious Women Of Hattah 4 laps'? That's right, congratulations Emma Haylock finishing the weekend with a 3rd place finish, Aimee Butler, hot on her heels in 4th and Chloe Barton chasing them both down, to finish 5th.
Above: Emma Haylock #52 ready to take on the challenge                      Above: Chloe Barton and Aimee Butler twinning it up.                                    
📸 courtesy from Emma.                                                                                         📸 from Chloe Barton #28                                                                 
An outstanding effort for the Gear brothers from Keith in the '200CC – 250CC 4 STK – 13 – U16 Big Wheel Race', Ollie finished second by a mere 15.430 seconds with a total time of 1:40:34.702 and Davey rounded out the top 5 in 1:44:25.284. 
In the mix with the Gear Bothers, a special mention and congratulations go out to Archer Colwill for his 4th place finish and Will Mcinnes, keeping Davey on his toes behind him in 6th place – well done!
Shout out to Alex Head, after a solid weekend of racing, he put on a great show in the 'Up to 250 2 stroke' class, taking out the big P1 – Fantastic work!
 Above: Davey and Ollie Gear ready to take on the Hattah for 2023.                                                           📸 courtesy Penrite Hattah Desert Race 2023
📸 courtesy Brad Gear
Taking on some pretty stacked junior competition in 85CC 2STK and 150CC 4 STK – Small and Big Wheel – 12-U16, Harry Gilbertson let his riding do the talking and finished the weekend with a great second place class finish and just 40 seconds off first place Cooper Ford. 
In the Junior Small Wheel race, Levi Rossi and Declan Smart had an exceptional weekend, finishing first and second against some incredibly fast juniors. Riley Mullen nearly made it an all SA podium finishing narrowly outside top 3 in fourth place – 3 South Aussies out of top 4, pretty great achievement!!
To all of our South Australians that made the trip over, congratulations for all your racing achievements. 
For a comprehensive look at all the results – outright and class, junior and senior – head to this link to see how all your favourite south Aussies went! – HERE.
Above:📸 courtesy Foremost Media.