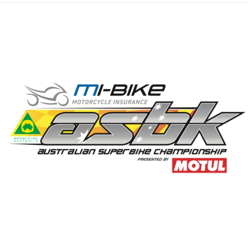 SOUTH AUSTRALIA'S ASBK ASSAULT – CRACKEN EFFORTS AT THE BEND OVER THE WEEKEND!
It wasn't only the MSA Rising Star nominees in action over the weekend, there were a heap of other South Aussie riders in action at The Bend for the final round of the 2021 ASBK – and across all classes, from Superbike down to the Supersport 300's! Here's how they went!
COOPER ROWNTREE – SUPERSPORT 300 & YAMAHA R3 CUP
The 2019 MSA Rising Star finalist for road race is still finding his feet Nationally (this was his first race meeting at this level), and in a 300 race where there are 30+ other riders all trying to use the same piece of track, it can be a bit daunting! But Cooper did himself proud over the weekend and even grabbed 3 top 20 finishes over his 6 races – but – what he was most pleased about was the 6 second improvement in his personal best time around The Bend!
When there is usually only a second or two between 1st & 30th, that much improvement over a weekend will hold Cooper in good stead going into his 2022 campaign – watch this space ….
THE BROTHERS SIMPSON – OLLY, MITCH & JORDY (SUPERSPORT 600, SUPERSPORT 300 & YAMAHA R3 CUP
A mixed weekend for the 3 brothers, with Olly's 600 not making it past practise, ending his first tilt at the 600 Supersport Class before it really began, which was a huge disappointment to the 2012 MSA Rising Star & former Red Bull Rookie!
Younger brothers Mitch & Jordy had mixed results , with Mitch usually right up in the leading pack in both 300cc classes (same as Cooper), with a best result of 7th in the 300cc & 9th in the R3 Cup, and didn't finish lower than 13th in any race, while Jordy was usually battling in the 2nd pack and had a best result of 15th in the R3Cup & 17th in the 300cc over his 6 races.
DALLAS SKEER – THE KENNY BLAKE FOUNDATION SCHOLARSHIP HOLDER
After Declan's early departure from proceedings on Friday, it was left to Dallas to represent SA in the 600 Supersport Class, coming home in 8th and 6th in his two races, to finish the Championship in 5th position. Top 5 in Australia is a fine effort in an interrupted season due to COVID – so a huge well done to Dallas for his year.
DECLAN CARBERRY – SUPERSPORT 600
Our 2018 MSA Rising Star was so keen for his first ever ASBK round and was looking really good in practise, until The Bend bit, and DJ had a huge highside in turn 5 on Friday arvo – which resulted in a free helicopter ride to the RAH and an overnight stay. Declan is now well on the mend (and was at the track on Sunday with his escorts, Davey & Ollie) and is looking to a huge 2022, especially now that he knows he has the pace to ride at a National level!
It was also nice to see Declan go and say thanks to the medicos that came to his aid after his off on Friday – always nice to see our volunteers being thanks for their efforts – onya DJ!
Thanks to Rebecca Bowdidge from Pit Lane Studios for the above action pics of Cooper Rowntree, Dallas Skeer, Declan Carberry & Jack Davis
Thanks to Kellie Carberry for the pic of Declan with the medicos.
Thanks to Dan Falzon for the grid pic!
SUPERBIKES – JACK DAVIS (above left)
On the BMW, Jack went about his work quite well throughout the weekend and was the only SA rider to finish both Superbike races, scoring a 11th & 12th in the 2 races, which meant in the 2021 Australian Superbike Championship, Jack has finished in 22nd place, after only riding 2 of the rounds, Hidden Valley in Darwin and on the weekend at The Bend.
SUPERBIKES – DAN FALZON
SA's most successful rider in ASBK over the past few years, made the decision not to ride the whole series in 2021, and like Jack only rode the NT and his home rounds. The weekend started well for Dan, fighting all the way for a front row start in qualifying, before setting for 3rd. In the re-started 1st race he finished a fine 5th, before  a crash in race 2 prematurely finished his weekend, and he now has a long rehab ahead of him. In the Championship, it was a 19th place finish overall – and hopefully we will see Dan back full time in 2022.
Said Dan, "Well the weekend didn't turn out how we hoped. We hit a new PB at our home track and qualified alongside MotoGP legend Jack Miller on the front row of one of the most competitive Superbike fields in years. In Race 1, we came from 17th in the restart to finish in 5th place. Unfortunately the highs of the weekend ended there. In Race 2, we highsided out of Turn 3 on the first lap which left me on the track in the middle of the pack. A place no rider ever wants to find themselves. I was hit by another rider in a seemingly unavoidable incident.
I didn't fare too well and am now in hospital with a broken femur and small fractures to my pelvis and lower back. We've experienced both the highs and lows of the sport this weekend. Thank you to everyone who came out to support me today and thanks everyone for your messages of concern. I will get to them all as soon as I can. We will be back.
SUPERBIKES – EVAN BYLES
The man behind SA Motorcycles was having a solid weekend and riding well until, in his own words, 'Back went around on me exiting T17. Then shot me over the top. First time ever… normally just 2heelies and thumb brakes there…', which earned him a trip to Murray Bridge Hospital, but has since been released and we wish him a speedy recovery.
.
SUPERBIKES – ARTHUR SISSIS
Had a huge qualifying, taking it right up to Maxwell, Miller & Falzon, with all 4 leading the timing at some stage, with Arthur finally leading row 2 in 4th place – but only just!
The former Moto3 World Championship rider then went and had a mixed Sunday, not finishing the first race and then getting taken out on lap 1 of race 2 and having to start the restart from the rear of the field, but a great charge through the field saw him finish the final race of the year in 7th, which also meant an 8th place finish in the Australian Superbike Championship, and with a bit more luck on the weekend, with the speed he showed, the points were that close that he could have finished in the top 5 – which bodes so well for 2022!
Thanks to Damir Focal damir8.com #TrackHack.Club on Instagram – for the pics of Arthur! 
TARA MORRISON – SUPERSPORT 300
Also a quick shoutout to Tara Morrison who was entered and all ready to ride her first National event, but a spill at the final round of the 2021 SA Road Race Championships put her out of action for this weekend – look out in 2022 though!