SOUTH AUSTRALIA'S BRAND NEW bLU cRU SA JUNIOR CUP – ALMOST READY TO GO!
Whilst the likes of, fellow juniors, Cameron Rende and Sam Pezzetta, have been ripping it up Nationally, locally there has been a team of 12 riders, most of whom are new to the sport of road race, who have quietly been going about getting ready to launch off the start line at Mount Gambier's Mac Park Raceway in a few short weeks at Easter!
All have been getting themselves prepared in some way over the past few weeks, with most now kitted out in their brand new bLU cRU SA Junior Cup leathers – and don't they look awesome with the design centred around the SA sporting colours!  Some of the crew have also been doing stuff off track, helping with promotional days and the like, with 8 of the 12 also taking the advantage of a Ride Day on the East Circuit of The Bend to cut a heap of laps – especially as they will be racing there later in the season as well!
And who are the riders who will be making 2022 bLU cRU SA Junior Cup history, as the inaugural squad to ride in this exciting new Series to be run here in SA for the first time – well, they are;
Cameron Rende
Ryder Gilbert
Rikki Henry
Lucas Warren
Cooper Pitt                         
Ethan Dellow 
Seth Dellow                        
Tomi Doble
James Howie
Fred Barry
Archie Schmidt
Xayvion Amoy 
Ryder Sweet
.
Here's a bit of a photo rundown of what they have all been up to;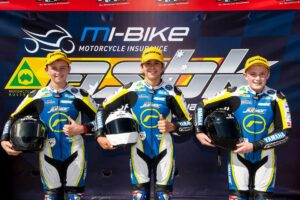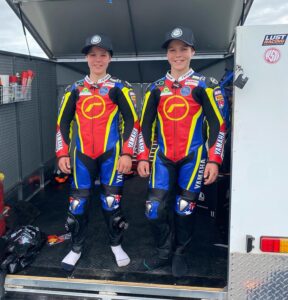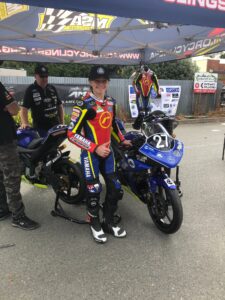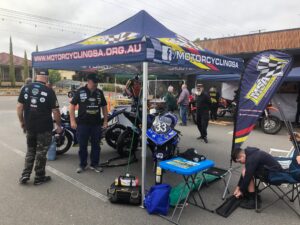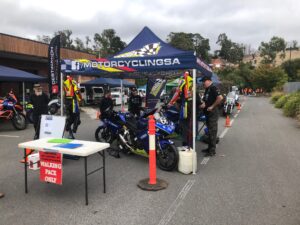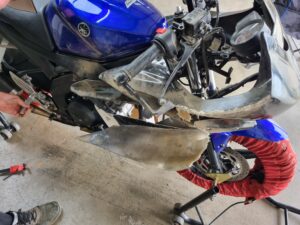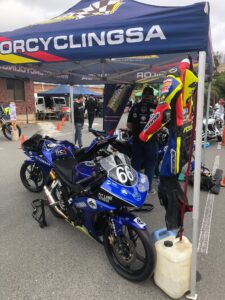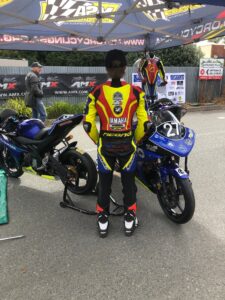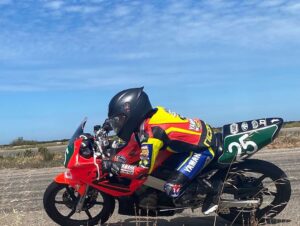 Also need to say a huge thanks to the great coaches that have been guiding these lads – those who are part of Levi Day's On Track Rider training crew (Ty Lynch), and Will Strugnell, Kym & Allan Bolto, and also just joining the party, Sandro Malatesta – and the clubs who have offered their support – Cafnix, the Historics, Mount Gambier, and the Levis MCC as well, who is sponsoring Cooper Pitt!
And of course – without the support of some amazing business support – none of this would have been possible – and here they are, with the list getting longer with each passing month – words can't describe the value of this great support – so please thank and support these great businesses now and into the future!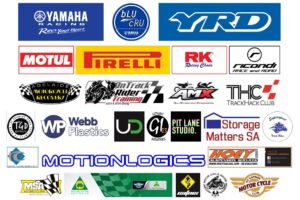 There will likely be a couple of the bikes and crew on display at the MSA stand at the 2022 Australian U16 125cc Championships for junior speedway at Sidewinders Speedway, Wingfield, on Saturday and Sunday, April 2 & 3, if you want to check out these great bikes and what it's all about – all questions can be answered, including how to get involved in 2023!