Dakar stuns the world with incredible feats of man and machinery taking on some of the most unforgiving terrain in an endurance race.
Since its inception in 1978, fans have tuned in and followed all the action of competitors taking on the course in Trucks, off road race buggies and amazingly even riders putting it all on the line, on their bikes (2 or 4 wheels).
Since the start Australia's motorcycle riders have risen to the task and stood tall in the dunes with this year being no exception. Daniel Sanders has fought hard taking multiple stage wins so far with fellow Australian and previous Dakar champ Toby Price fighting hard through the challenges and rising the rankings.
Over the years South Australian's have joined the list of worldwide competitors, riding hard for glory and to stand at the end as Dakar Champions.
Andy Haydon kicked off the South Aussie list in 1998 with a fairy tale performance at the Paris–Granada–Dakar. For his first and only ride as a privateer, he threw it all down through the 17 stages racing and being the first Aussie to take a stage win. He took the title win on 2 of the longest stages (8 and 10 hours +) and finished 3rd overall in a total racing time of 63 hours, 59 minutes, 19 seconds.
(Below): Andy Haydon high in the rocks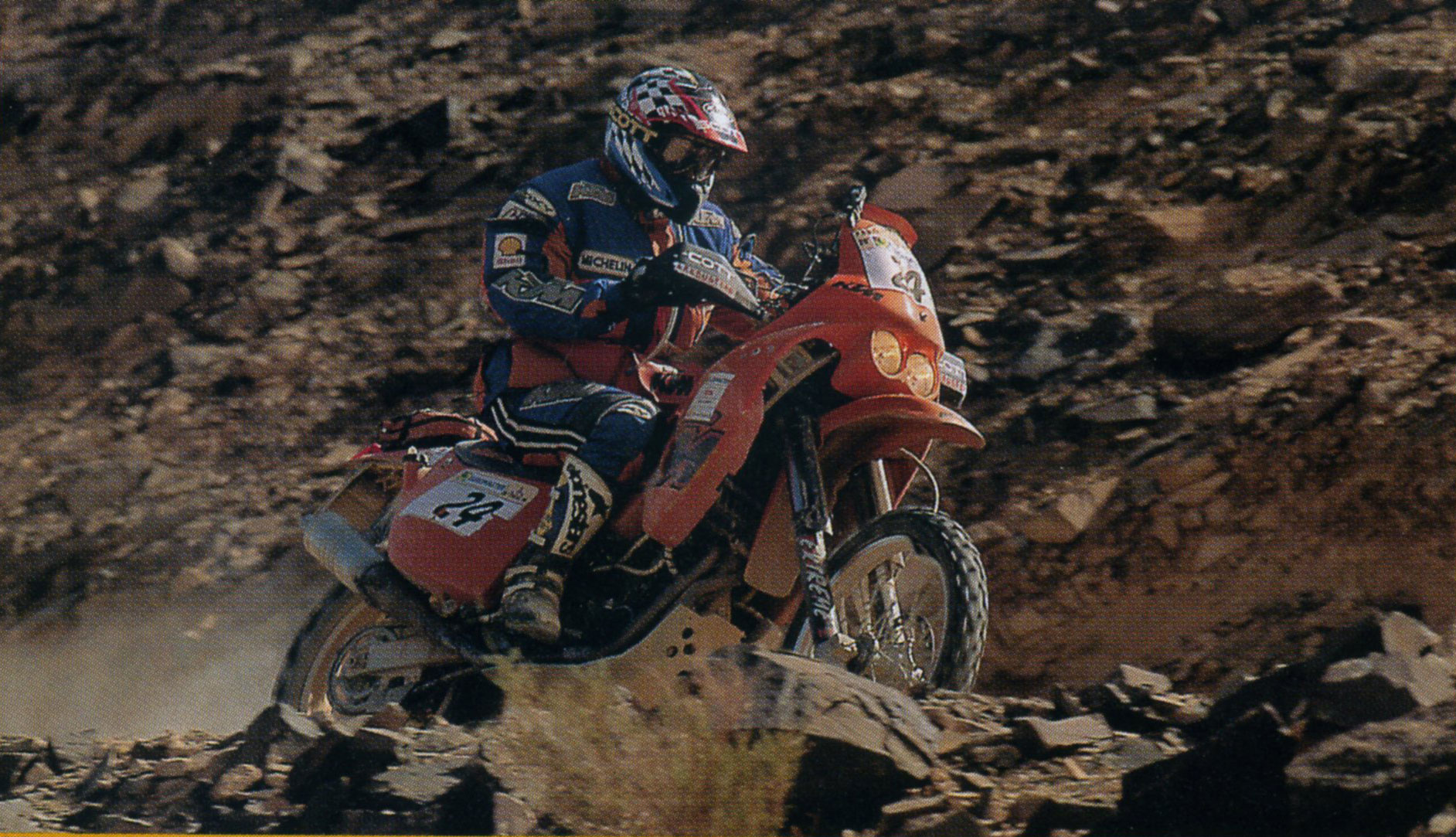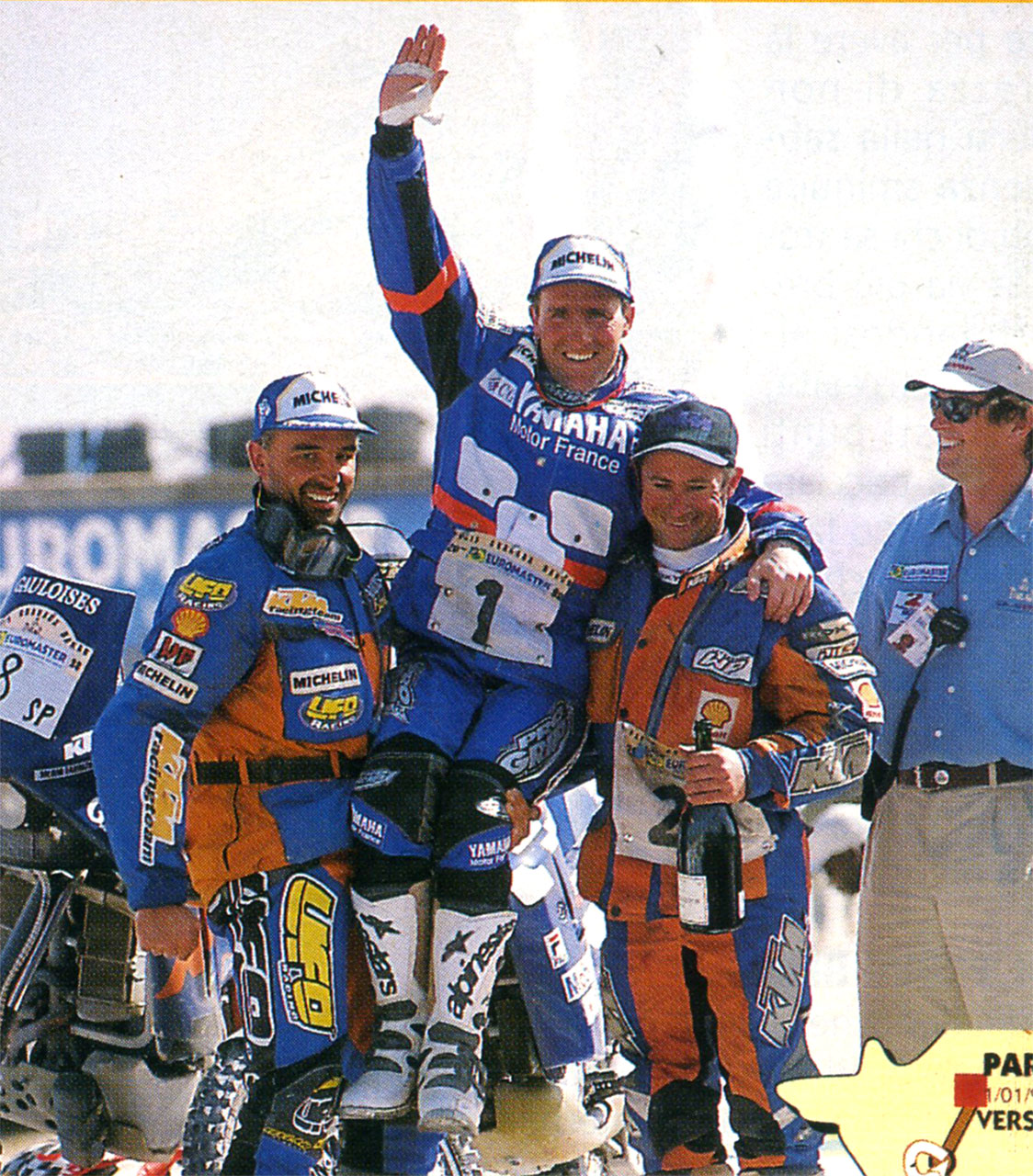 (Above): Fabrizio Meoni, Stéphane Peterhansel and Andy Haydon. 
Andy Caldecott started his Dakar journey promisingly in 2004, at the last ever Paris Dakar with a 3rd on stage 6 but tragedy struck and had to end his event early with a broken ankle. Making his return in 2005 again as a privateer for the Barcelona-Dakar, he made up for lost time becoming the second South Aussie to win a stage during his campaign, with wins on stage 5 and 13. Taking a 3rd on stage 16 gave him a 6th overall for the series with a total time of 48 hours, 15 minutes and 42 seconds. Not being initially entered for the 2006 Lisbon-Dakar , Andy received a late call up from the KTM Factory team. He took the win strongly on stage 3, however tragically crashing on stage 9 losing his life. Stage 10 was cancelled in his memory.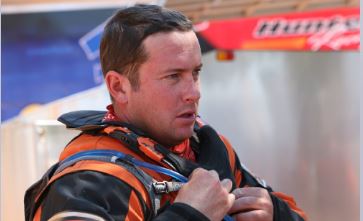 David Schwarz (Left) made his KTM debut in 2005 at the Barcelona-Dakar as part of a team with Andy Caldecott. He came away with a well-earned 3rd in the 450cc class in 63 hours, 2 minutes, 6 seconds. David was unable to continue his previous placing success and ride in the memory of his late teammate Andy Caldecott, when the 2008 Lisbon-Dakar was cancelled one day before the intended start date due to concerns of a possible terrorist attach aimed at the competitors.
Returning in 2009, Dakar made the move to Buenos Aires where David Schwarz lined back up on the start, racing the 14 stages, with one stage cancelled coming 36th place outright in a racing time of 67 hours, 5 minutes, 24 seconds.
In 2012 Mar del Plata – Lima Dakar, David lined back up again to write history and become the first Australian to finish the Dakar for the 3rd time. He walked away in 43rd place outright after the full 14 stages with a total time of 32 hours, 41 minutes, 41 seconds and his name firmly locked in the history books.
 Shane Diener won the 2013 Dakar Challenge he won a free entry to the 2014 Rosario – Valparaiso Dakar. After a huge 70 hours, 24 minutes, 11 seconds of 13 stages he placed 38th outright, becoming the 4th South Aussie and 11th Australian to earn a finishers medallion.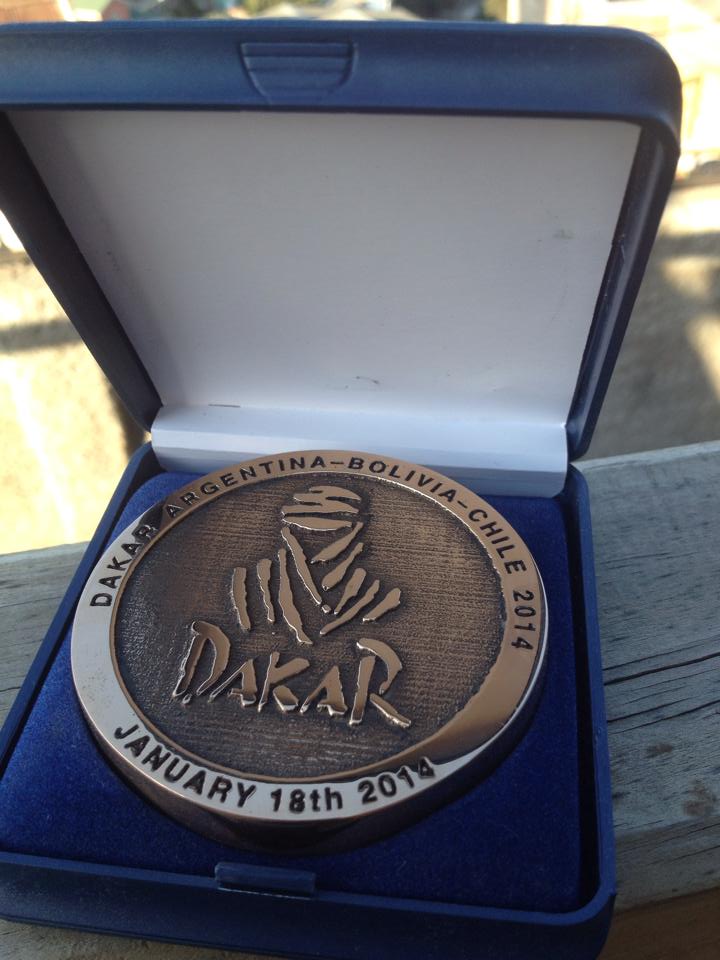 Allan Roberts joined Shane Diener in the 2014 Rosario – Valparaiso, making it the first time since 2005 that South Australia had 2 riders finish the Dakar in the same year. Allan just finished closely behind Shane in the overall 39th outright position after 134 grueling stages and a total time of 70 hours, 31minutes, 49 seconds. That's only 7 minutes and 29 seconds on the world stage for 2 South Aussie Champions.
(Left): Allan Roberts 2014 finishers medallion. (Below) Allan Roberts blasting through the dunes.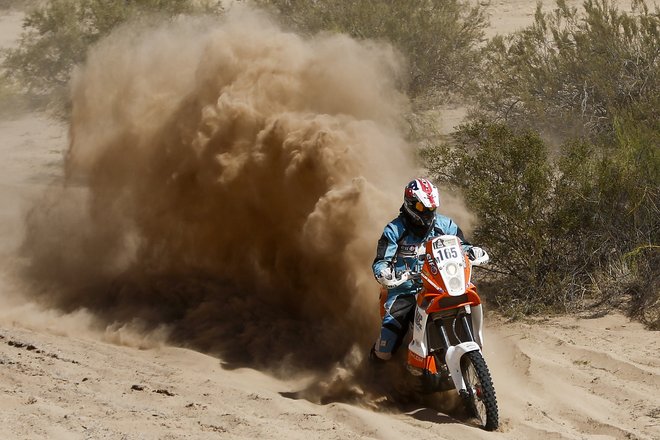 John Maragozidis rounds out the list of South Australians so far taking one of the worlds hardest motorcycle races. in 2019 John piloted his Yamaha quad through the exhausting Lima Dakar in Peru, after a a full 10 stages in 70 hours, 56 minutes and 32 seconds, he earned the placing of 15th in quads and made history as the first South Australian Quad rider to complete the Dakar.
We can't wait to see the next South Australian's to follow in the footsteps of their idols and take on the beast to make history. Only time will tell…