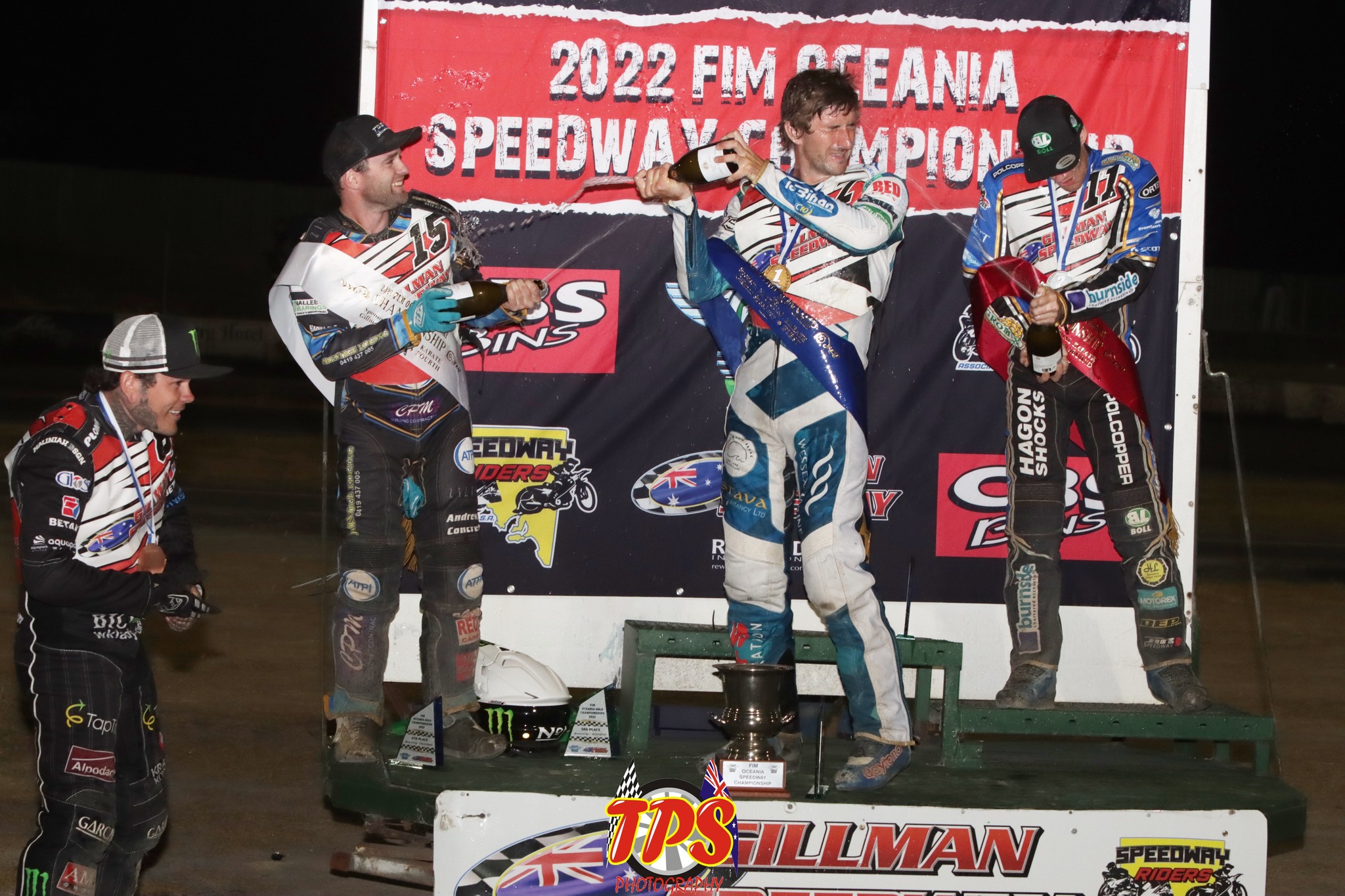 The scorching late December day set the mood for a night full of action packed Speedway racing, with 2022 fast coming to a close, as Gillman hosted one of the biggest action packed events to close the year. Both local and Australian talent went up against absolute exceptional international athletes, all vying for the 2022 FIM Oceania Championships title prestige. 
Fast paced, down to the line racing  didn't disappoint with UKs own 2021 British Speedway Champion Adam Ellis taking top spot from New South Wales' 2017 World Champion, Jason Doyle in second and Western Australia's adopted son, UK 3 time World Speedway Champion, Tai Woffinden.
South Australian champions were mixing it with the best with Brayden McGuinness  rounding out the night in fifth place overall with 10 points, trailed by Fraser Bowes in sixth, Jake Turner in tenth, Liam May trailing closely 14th, Steve Graetz in 16th and SA's Teagan Peddler receiving a last minute call up as a reserves but unfortunately not getting a ride in the main event.
Victoria's Jackson Milner took a huge fall in race 22 requiring medical attention and a trip to the hospital. We are exceptionally happy to report he has been discharged and returned home but is looking forward, as we are for him to come back and take on Gillman again.
Amazing shots from the night thanks to Terry Scriven Photography
See the whole album: HERE. 
                                                                                                                                                                                                                                                                                                              Jason Doyle putting on a show for the crowd as always (below)
See below for the night results standings: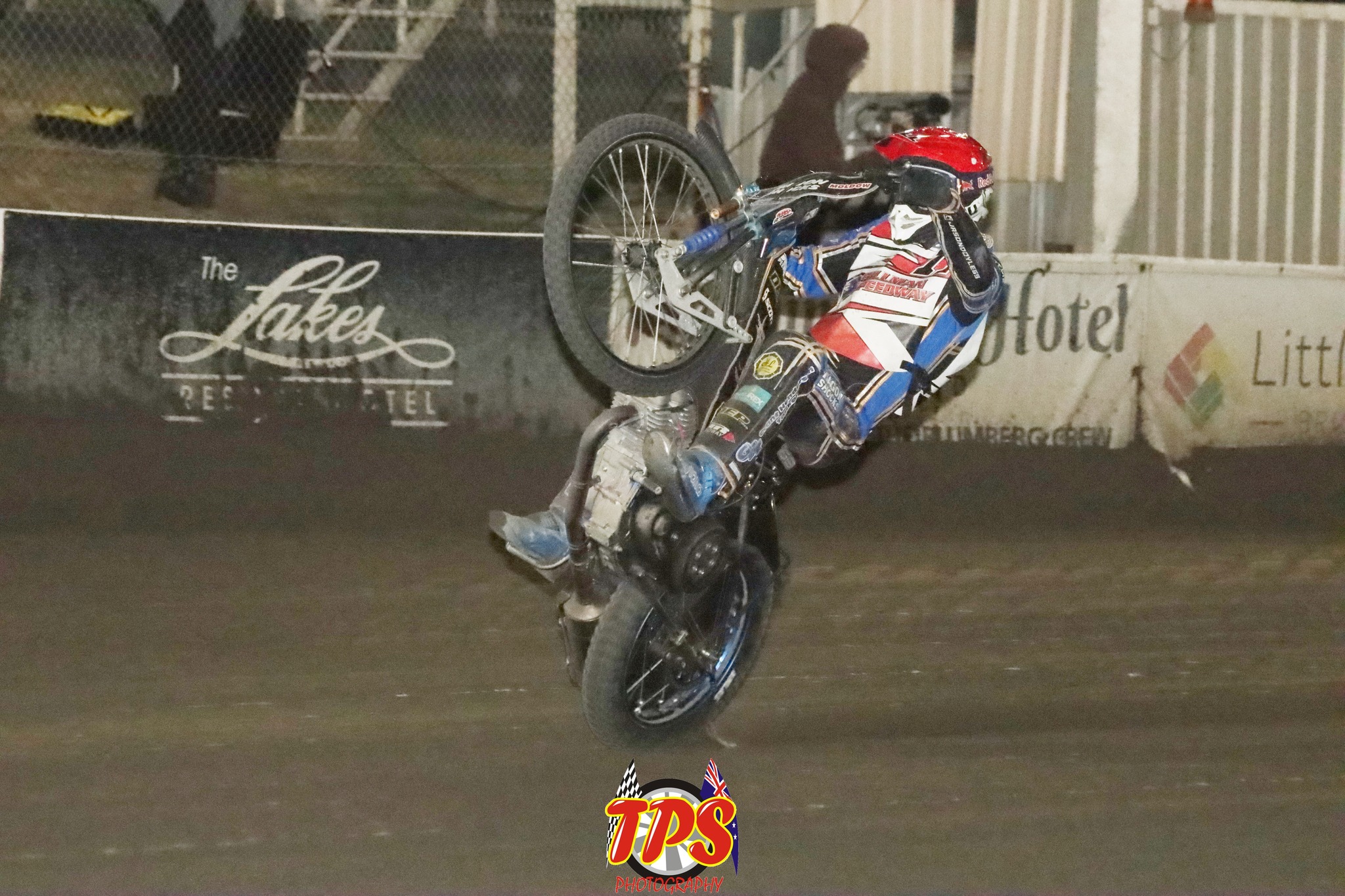 1st Adam Ellis UK 20 Points
2nd Jason Doyle 18 Points
3rd Tai Woffinden 18 Points
4th Justin Sedgmen 14 Points
5th Brayden Mc Guinness 10 Points
6th Fraser Bowes 8 Points
7th Zane Keleher 10 Points
8th Patrick Hamilton 6 Points
9th Jack Morrison 6 Points
10th Jake Turner 5 Points
11th Michael West 5 Points
12th Jackson Milner 4 Points
13th Cooper Riordan 4 Points
14th Liam May 4 Points
15th Dayle Wood 2 Points
16th Steve Graetz 1 Points
17th Declan Knowles 2 Points
18th Teagan Pedler 0 Points
CLICK HERE for all the timings and event breakdowns