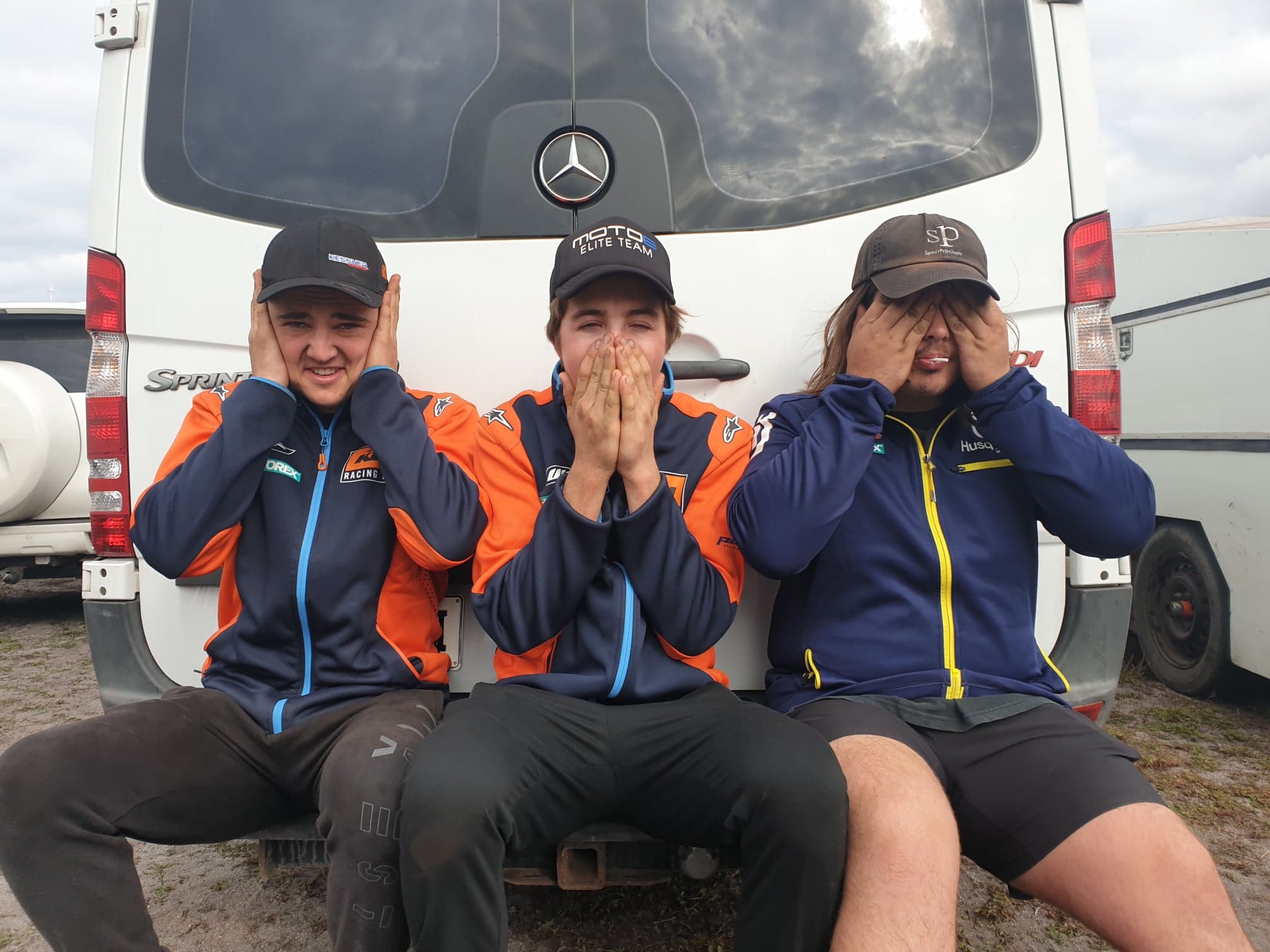 TEAM SA – RIPPING IT UP AT ROUNDS 1 & 2 OF THE 2021 AORC!
A large team from South Australia headed over the border for last weekend's opening 2 rounds of the 2021 Yamaha Australian Off-Road Championship, presented by MXstore, at Golden Beach, Victoria, which saw Australia's best senior and junior talent on display for the season starters.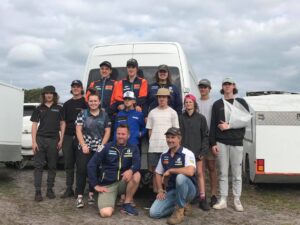 14 South Australia's fronted the starter, made up of 4 junior and 10 senior riders, including expat Will Price, who now resides in Victoria.
To say that Team SA left their mark on the sandy and dry and dusty conditions would be a slight understatement, as after the dust had settled, Oliie Gear (J2) and Peter Rudd (EM – Masters) are leading the Australian Championship chase – a huge well done to them both, and we look forward to following their progress as the Championship unfolds!
Also in the chase for AORC honours with top 10 finishes are;
Rowan Pumpa, 4th overall in Vets – Veterans
Will Price, 5th overall in E1
Alex Krieg, 6th overall in EJ
Chloe Barton, 6th in EW – Women
Max Midwinter, 7th in J4                                                                                                                                                                                                                                            Cooper Shiedow, 8th in E2
Luke Bunnik, 9th in E3
Davey Gear was also well in the mix in the J3 Class, until crashing out of 3rd place on day 1 put him out for the rest of the weekend! Look out at the next round though!
Full results;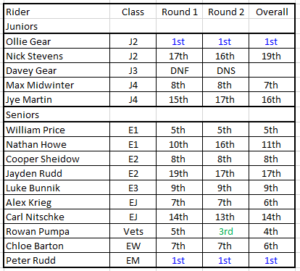 The Team SA comraderie was also out in full force, with a great support team looking after all of the riders over the weekend, in the pits and cheering them on to the great results gained!
Some of the riders are now looking towards round 1 of the 2021 SA Motocross Championships this coming weekend at Gillman, while some will be looking to round 1 of the 2021 Tri-Series on May 9th at Eden Valley, the Rounds 1 & 2 of the 2021 South Australian Off Road Championship on June 5th & 6th at Coonalpyn, before heading to Kyogle in NSW over the weekend of July 17 & 18 for rounds 3 and 4 of the 2021 Australian Off Road Championship.