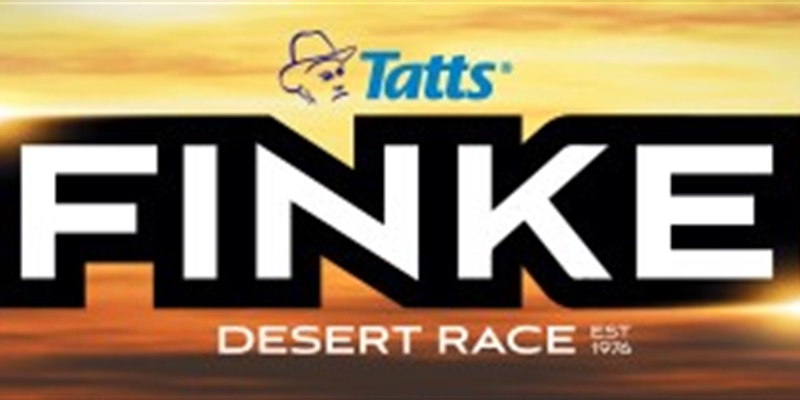 The 2018 Tatts Finke Desert Race is now only days away from kicking off in the heart of Australia at Alice Springs, with this year seeing a huge South Aussie contingent descending on the 'red heart' to do battle along the old Ghan railway line!
Of the 624 motorcycle entries for the 2018 Finke, 104 are from South Australia, in what might well be the largest ever entry from our state! Led by the 2017 runner-up in Ivan Long, this is also one of the strongest line ups of SA talent to do battle with some for Australia's greatest desert races, with former winner, and Dakar Rallye winner, Toby Price, once again the likely man to beat! He will also be the man to watch as he once again chases double glory and a win on 2 wheels and 4 wheels in the same year!
SA has never had an outright winner in this most famous desert race, and perhaps the time might be right in 2018 for Ivan to break through and finally get that elusive win. 2017 saw him fastest by a long way on the return journey from Finke to Alice on day 2, but day 1 was his demise with the loss of his back brake, with the minutes it cost to sort the issue the difference between 1st & 2nd!
4th last year, and to have 2 Croweaters in the top 5 was a brilliant local effort, Mount Gambier's Kent Collins, is back this year to try and go at least 1 better and grab a podium spot, and a best ever finish! And wouldn't it be awesome to see 2 South Aussies on the podium of Australia's famous desert classic!
Also looking to get in and amongst the top 20, and with a good chance of a top 10 finish are the 'Throup Troop', brothers Sean, Tristan & Nick, who have all started the year strongly in SAORC & SART rounds, and will be out to beat each other for family bragging rights as well!
Also look out for SAMX rider (and coach) Daniel Banks, as well as former MX rider Brett Haydon, sidecar ace Sam Hutchesson having a ride without a 3rd wheel for a change, as well as the father & son combo of, MSA president, Brenton Matters and his lad, Jake, with more family bragging rights at stake!
Also, keep an eye out for another sidecar ace in Matthew Neldner, who is heading to Finke armed with his trusty 'ole' Honda XR 250, which may well be one of the oldest bikes on the start line this year – and knowing Matt, look for him to cross that finish line on Sunday arvo!
Motorcycling SA wish all of our South Australian riders good luck this weekend – ride hard, ride safe, and cross the line on Sunday!
You can follow all of Team SA, and all of the riders & drivers on the live scores at; www.finkedesertrace.com.au