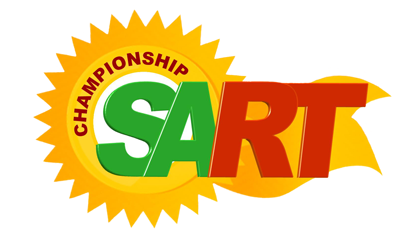 THE SART FINALE AT CLARE, ALONG WITH JUNIOR SPEEDWAY & HISTORIC SCRAMBLES MAKE FOR A GREAT WEEKEND'S CHOICE!
Looking for a motorcycle fix this weekend?? Well, head north Saturday, back to Wingfield Saturday evening and then to Pirie on Sunday for a perfect weekend with 3 disciplines and 3 great events, coving juniors and seniors in action!
ALSO: There are a multitude of Club Events, RPA Ride Days and much more also on offer over the next few weeks – get onto your Ridernet profile, hit the events calendar and check out all of your options to throwing a leg over – seriously, the season is not winding down at all!

SATURDAY SEPTEMBER 25
ROUND 7, 2021 SOUTH AUSTRALIAN RELABILITY TRIAL CHAMPIONSHIPS
THE BERYL PEARCE RELIABILITY TRIAL @ CLARE
The venue is Clare Showgrounds at the CLUB ROOMS, NOT in the Pavilion as per previous years. This year the club is holding a day round. Open Class riders will start from 10.01am.
Excellent and delicious catering will be available from Main Control all day from 7:30am provided by The CMCC Members. Card payment facilities available at catering.
Maps & programmes will be available at Main Control, with well over 100 entries, including an excellent 26 sidecars fronting the starter in 2021!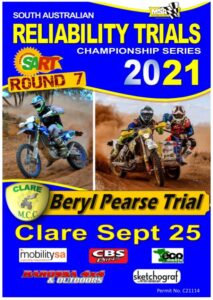 SATURDAY SEPTEMBER 25
SEASON 2021/22 OPENING NIGHT @ SIDEWINDERS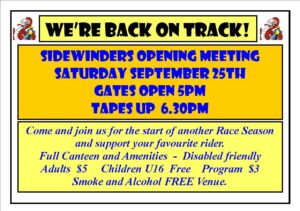 SUNDAY SEPTEMBER 26
2021 SOUTH AUSTRALIAN HISTORIC SCRAMBLE CHAMPIONSHIPS @ PORT PIRIE
Canteen open all day, with racing from 9.00am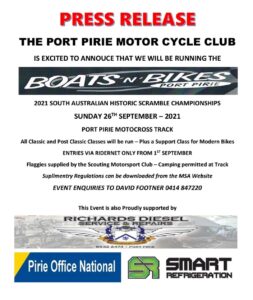 ALSO – PUT THESE 2 GREAT EVENTS IN YOUR DIARY!
ROUND 4, 2021 SA ROAD RACE CHAMPIONSHIPS @ MASTER OF MAC PARK @ MOUNT GAMBIER – OCTOBER 1-3
More info to come!
2021 BAROSSA VINTAGE HILL CLIMB @ COLLINGROVE – OCTOBER 3
More info to come!
ENTRIES/NOMINATIONS STILL OPEN FOR;
ROUND 3 & 4 2021 SA OFF ROAD CHAMPIONSHIP @ HARROGATE – OCTOBER 9-10
SIDEWINDERS CLUB MEETING @ SIDEWINDERS – OCTOBER 9
THE FINAL ROUND OF TROY Series SA, THE MAX GRAETZ TRIAL @ TUNGKILLO – OCTOBER 17
AUSTRALIAN SIDECARCROSS ASSOCIATIONS 2021 MURRAY WILLIAMS CUP @ MONARTO – OCTOBER 17
PHIL McCURTAYNE GILLMAN CLASSIC CHAMPIONSHIPS @ GILLMAN – OCTOBER 24
PLUS A HEAP OF CLUB EVENTS, RIDE DAYS AND RPA DAYS AS WELL;
HIT YOUR RIDERNET PROFILE AND SEE WHAT EVENTS ARE STILL COMING UP IN OCTOBER!