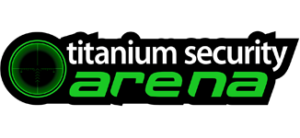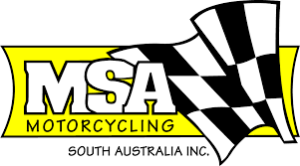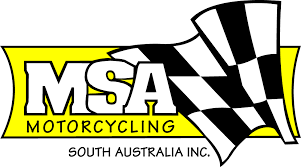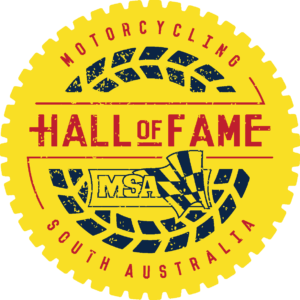 Tickets can now be booked online for the 2018 MSA Night of Champions, to be held on Saturday November 24th at the Titanium Security Arena at Findon, off of Crittenden Road. Numbers will be strictly limited to 20 tables of 10 people each, as there will only be (comfortable) seating for 200 people to attend, so don't leave it to the last minute – book now!
All booking are to be done via the online link on the Motorcycling SA website, and must be paid for when booking, there will be no pay later option made available this year!
**Invited guests are asked to contact the MSA Office directly, either by phone on (08) 8332 9000, or email at administration@motorcyclingsa.org.au to book their seats.
The link to book is; HERE
AWARDS TO BE PRESENTED ON THE NIGHT
MOTORCYCLING SA HALL OF FAME                  Who will be the next inductee(s)
MOTORCYCLING SA LIFE MEMBERSHIP         For a lifetime of work for motorcycling in SA
THE FRANK FRANKLIN TROPHY                         An outstanding contribution to the sport in SA
THE 2018 MSA RISING STAR AWARD                Revamped in '18 to highlight our awesome juniors
THE 2018 REGIONAL VOLUNTEER AWARDS   Without our volunteers, we don't have a sport!
THE 2018 MSA CLUB OF THE YEAR AWARD    Rewarding our outstanding Clubs here in SA
PLUS
AUSTRALIAN CHAMPIONSHIP & INTERNATIONAL REGOCNITIONS, PLUS A HEAP MORE!
AND HERE IS THE MENU FOR THE EVENING!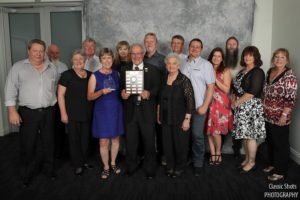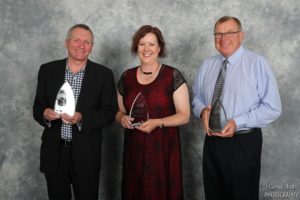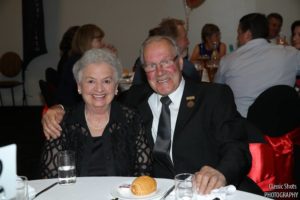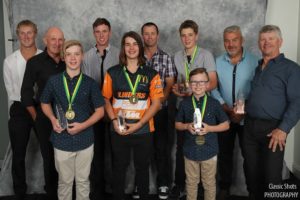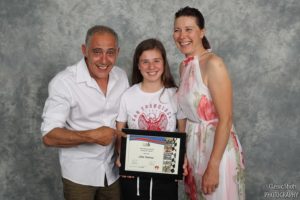 Catering at the Titanium Security Arena is looked after by Titanium Arena Catering, who continue to get rave reviews for their food, so with that in mind, the following menu has been prepared for all to enjoy at  the 2018 MSA Night of Champions.
ADULTS;      $55.00 per person
ENTRÉE;        SA Antipasto plate
Barossa smoked prosciutto, gypsy ham, grilled chorizo, olives, frittata, white balsamic marinated vegetables, Wilabrand fig paste, grissini
MAIN;             Memphis Rubbed Beef Brisket
w/- thick spiced potato wedges, housemade vegetable pickle, sautéed baby spinach
                        alternate drop with
Charred Chicken Breast
w/- potato, pancetta & savoy colcannon, roasted baby carrots & seeded mustard cream sauce
DESSERT;     Dessert Platters
A selection of chef's mini desserts served to each table to share
CHILDREN; $25.00 per person (UNDER 15)
Chicken, or, Beef Schnitzel, served with salad & fries
Includes a free soft drink & ice cream for dessert
  $15.00 per person (UNDER 10)
Pasta & Meatballs, or, Fish & Chips
Includes a free soft drink & ice cream for dessert
DIETARY;      Any, and all, dietary requirements can also be well looked after, so if you have any requirements, please email administration@motorcyclingsa.org.au and these will be forwarded on to the venue – please, do not contact the venue directly!
DRINKS:       PAY AS YOU GO
Bar facilities will be open on the evening with a good range of beers and spirts, along with red & white wines, as well as soft drinks which should cater for everyone