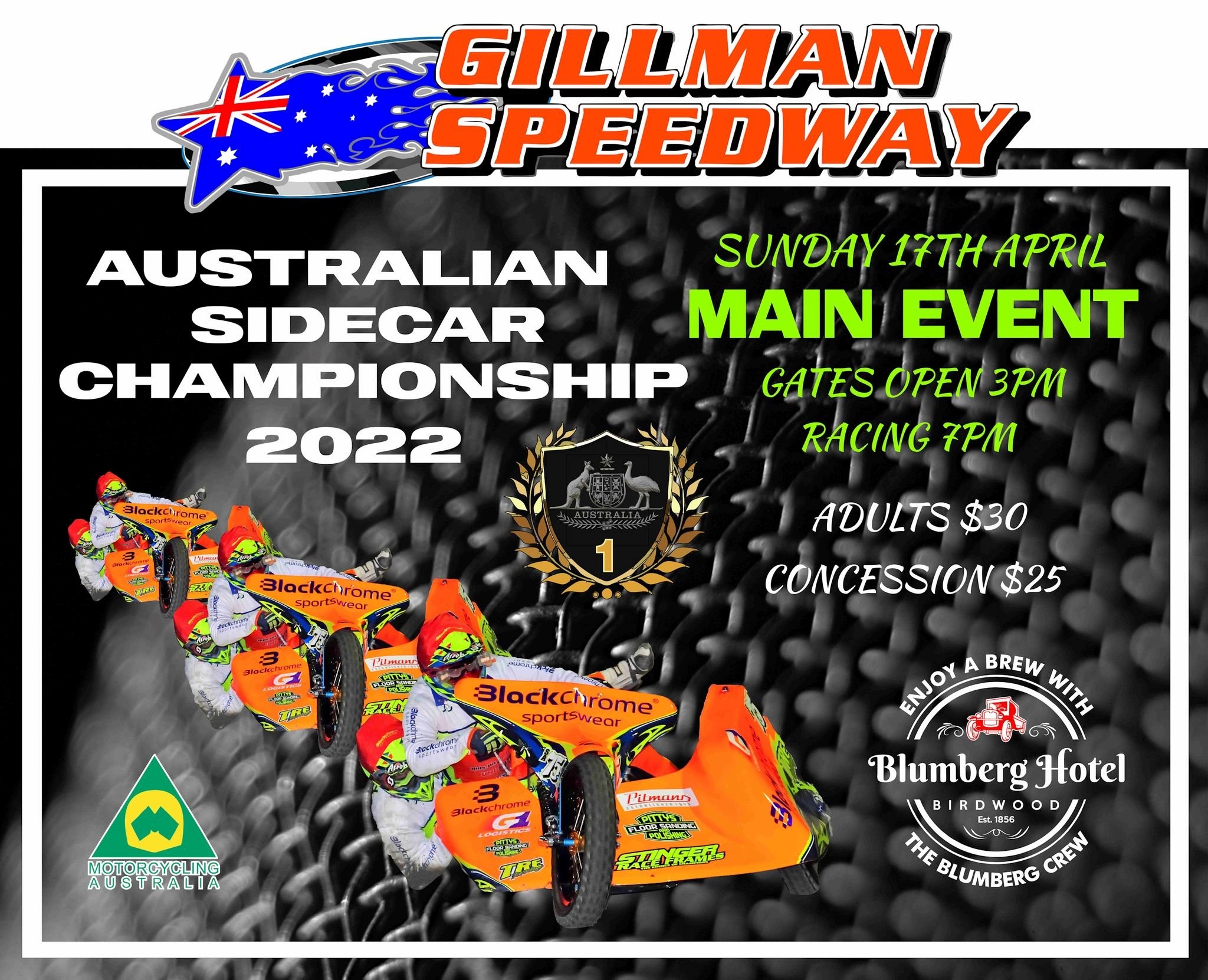 GOOD FRIDAY;
Easter Good Friday Meet and Greet Riders / Passengers at the Blumberg Hotel Birdwood from 11.00am.
Free Bus from Gillman Speedway Leaves 10.00am, returns approx. 3.00pm.
Full Hotel Menu for Lunch.
Buy one and get one FREE ticket into the National Motor Museum, which is well worth a look.
To book seats for Bus, contact Ivan Golding, ivangold@bigpond.com or 0417 138 378 by Tuesday 12th April 5.00pm.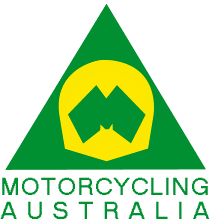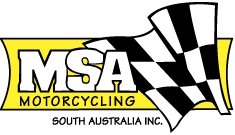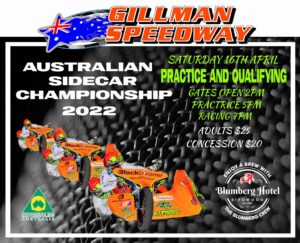 NIGHT 1: SATURDAY NIGHT IS QUALIFICATION NIGHT.
Practice 5.00pm,
Racing from 7.00pm
16 teams vying for the last 8 spots over 20 heats of fierce racing
Stephen Saunders / Duanne Dennis.
Rick Stephens / Nick O'Brien.
Jack Summerling / Martin Wilde.
Jake Treloar / Eli Wright.
Paul Hemsworth / Adam Botham.
Max Howse / Riley Commons.
Shane Rudloff / Scott Morris.
Mark Mitchell / Tony Carter.
Damien Niesche / Aryton Canning.
Trent Headland / Darryl Whetstone.
Kym Menadue / Shane Dolan.
David Bottrell / Darcy Risstrom.
Stuart Firth / Timothy Green.
Byren Gates / Eli Bock.
Brian Silvy / Damian Egan.
Christopher Walker / April Cottrell.
1st Reserve           Dean Hobbs / Daniel Low.
2nd Reserve          Wayne Lethbridge / Grantley Simounds.
3rd Reserve           Devon Gates / Megan Cane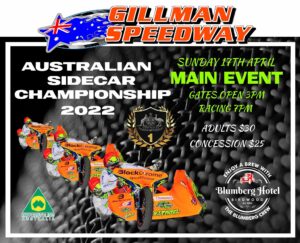 NIGHT 2: SUNDAY NIGHT IS CHAMPIONSHIP NIGHT
Gates open 3.00pm,
Rider introduction 6.40pm
AND THE ACTION STARTS AT 7.00PM
These seeded riders & passengers will be joined by top 8 point scorers from Saturday night's qualifying
Mark Plaisted / Ben Pitt                                       Current Australia & SA #1
Warren Monson / Andrew Summerhayes   Current Australia #2 & Victoria #1
Mick Headland / Brenton Kerr                             Former World & Australian Champion
Darrin Treloar / Blake Cox.                        Former World & Australian Champion
Brodie Cohen / Jesse Headland.                          Queensland Champion
Brandon Warke / Mitchell Danks-Firth.     Queensland #2
Shane Hudson / Adam Constable.             New South Wales #2
Kane Golding / Isaac Amos.                       Current SA #2
A great way to spend the Easter Long Weekend, great food, hot and cold drinks, souvenirs, raffles and 16 of the BEST sidecar teams racing for the crown.
Full canteen, ice-cream van, potato van, bar and merch booth open both days – from 2pm Saturday, and 3pm Sunday.
Admission prices
Sat $25 adult, $20 concession, under 16 free
Sun $30 adult, $25 concession, under 16 free.
Programs $5
Plus supported on both nights by :
Sunday 17th;        Australian Speedway Junior 250cc Sidecar Championship
Saturday 16th;      The O'Brien Cup for Junior 250cc Sidecar
Field for 2022 Australian Speedway U16 250cc Sidecar Championship
Brady Tickle / Isaac Mitchell.
Adam Niesche / Koby Canning.
Kayden Gates / Harley Acker;ley.
Nate Headland / Sam Horton.
Lachlan Coppen / Hayden Kuchel.
Chloe Ackerley / Eve Whitworth.
Cooper Seaton / TBA.
Amelia Silvy / Tayla Lucas.
Seth Puddy / Hannah Silvy.
Reserve Remy O'Donnell / TBA
Same Field for O'Brien Cup Saturday Night.
If you cannot make it to the track for just $27.50 you can watch the live stream of all the action with https://speedwayaustralia.tv/ or order 2 night DVD from Gillman Speedway Souvenir shop
And if you're looking for some great merch to remember the weekend – check this out;