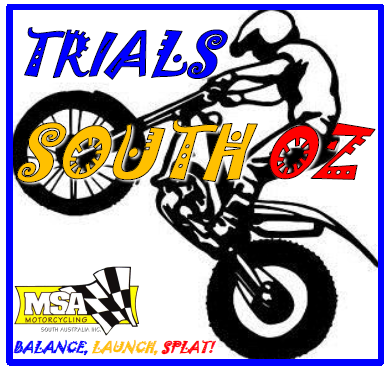 Season 2021 for the discipline of Trial is looking at being another quality year for the discipline that doesn't rely on speed! 9 high quality events, backed up with some great coaching and practise days, as well as camp overs in the most family friendly of all disciplines – check out the attached poster for all of the events, including a few over the border! 
The season will be highlighted by the 5 round TROY Series SA 2021 – now into its 12th year as a Series, with this years rounds being as per the poster below. TROY Series SA is a Series that (mainly) combines classes onto lines ridden with the lowest score on the day getting the TROY points (except the women's PINK Class which is scored on lines first), with this years Series travelling from Victor Harbor to Robertstown, through the Barossa Valley, Tungkillo and the Southern Flinders Ranges, with all rounds having Saturday night camping available, with a number also featuring Saturday coaching and practise days – check out the calendar below!
The Trials SA calendar also has a number of feature events through the year – catering for sidecars, the old bikes and the girls and women, with the Peter Sparkes Trophy & Diener/Holmes Sidecar Trophy (sidecars), The Classic Trial (old bikes) and the Rockhopping SA 2021 SA Women's Cup (the first event in SA to have the girls and women as the headliners – see the poster below!)
The season will end with the 2021 South Australian Trial Championships, this time being run by Chris Schultz and his crew at the Gawler MCC at their iconic Tungkillo property. 2 days of action, with a full range of classes – including 4 junior classes, 2 for the boys and 2 for the girls, onsite camping and heaps more!
Keep an eye out on the Trials South Oz Facebook page for all that is happening during the season!