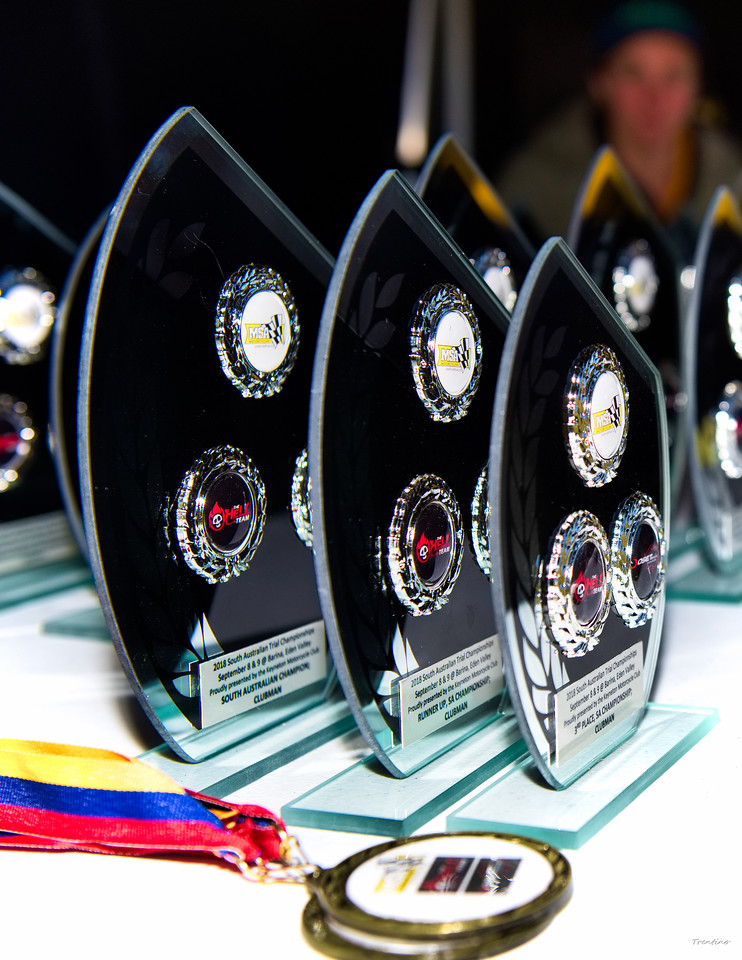 This years South Australian Trial Championships, being run by the Juventus MCC at Barina, Eden Valley over the weekend of October 3 & 4 promises to be a highlight of the Trials SA calendar for 2020, if for no other reason than it is being run on an Australian Championship (2011) venue. With so many events being cancelled this year due to COVID-19, there is now an open invitation to anyone who has a trials bike in the shed to drag it out, dust it off and have a ride – and get some use out of the MA licence for 2020!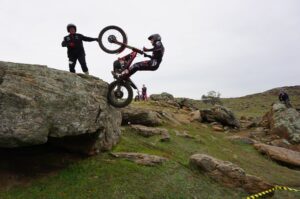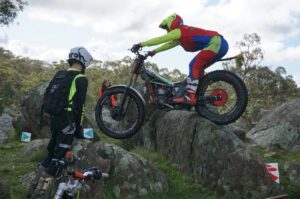 Leading the field at the 2020 SA Trial Championships will be current Australian representatives, Connor Hogan (left) and Lillie Yiatrou
Trials SA and the Juventus MCC will offer a full range of Championship classes – as well as non-competitive and novice classes for those who just want to have a ride! And, also on offer will be the always popular (non competitive Mini Trial Class for riders aged 4 to Under 9 years.
South Australia are also the only state to offer 2 classes for junior women, riding the white (A) or black (B) lines
The full range of classes are;
Senior Solo; Trial 1, Trial 2, Trial 3, Trial 4, Trial 5, Women*, Veterans (40+), Historic Blue, Historic White,
Junior Solo; Junior A, Junior A Women, Junior B, Junior B Women
Sidecar; A Grade, B Grade, Classic.
Non Competitive; Mini Trial, Non Comp Solo, Non Comp Sidecar, Novice Solo, Novice Sidecar
*Open Women to nominate line riding (Trial 1 -5). Harder lines are scored first in a tiered system. Name plate colour to match line ridden.
Junior B is designed for entry level riders and is suitable for small wheel bikes.
Mini Trial is designed for entry level riders and is suitable for small wheel bikes with automatic gearboxes and is non-competitive.
Historic Blue ride to Blue Splits, Historic White ride to white splits
B Grade Sidecar to ride Yellow/Black splits, Classic Sidecars have run of section, lowest score on the day wins.
A 'Classic' sidecar shall be defined as having an air-cooled motor and drum brakes, with no sidecar wheel brake.
Novice is limited to non-graded riders. No rider on the grading list in any grade is permitted to enter Novice.
Novice is open to all senior riders (over 16 years) who wish to experience trials. Rider will have run of section.
Non-Comp, including all Novice group riders, ride for no awards or series points.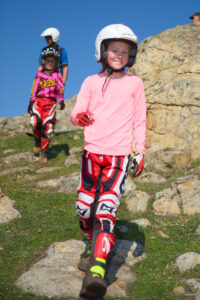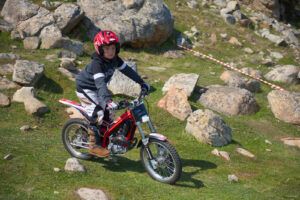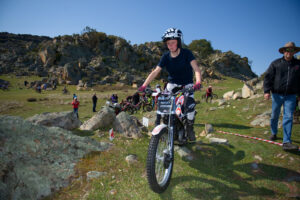 The junior classes will showcase some exciting talent – and especially with 2 classes for each, boys and girls.
Riders name plates must also match what line they are riding, with the plate colours for the Championships being;
GREEN; TRIAL 1 (formally Expert)
RED; TRIAL 2 (formally A Grade Solo), A GRADE SIDECAR
YELLOW; TRIAL 3 (formally B Grade Solo), B GRADE SIDECAR
BLUE, TRIAL 4 (formally C Grade Solo), HISTORIC BLUE, VETERANS
WHITE; TRIAL 5 (formally Clubman),  HISTORIC WHITE,  JUNIOR A (boys & girls)
BLACK;  CLASSIC SIDECAR;  JUNIOR B (boys & girls)
ORANGE;  NON COMP SOLO & SIDECAR, NOVICE, MINI TRIAL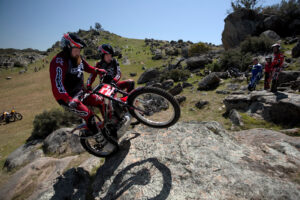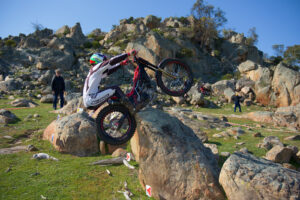 Camping onsite is allowed (no showers though) and the event will be catered onsite by the Vine Inn Barossa – more details of this will be released with the supp regs! Keep an eye out for more details and the ENTRIES OPEN sign put up in the coming weeks!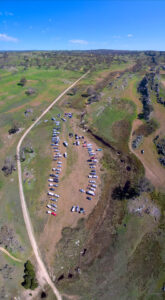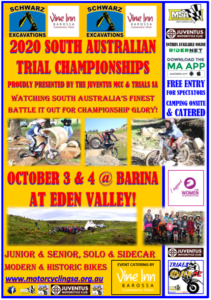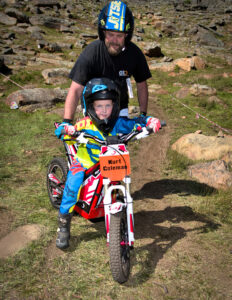 Photos with thanks; Trentino Priori and John Cowan