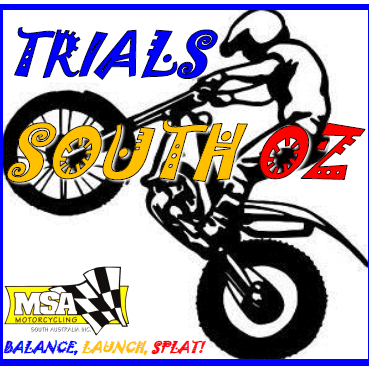 TRIALSPORT & GLOBAL RACING OIL 2019 SA TRIAL CHAMPIONSHIPS; THIS WEEKEND IN THE SOUTHERN FLINDERS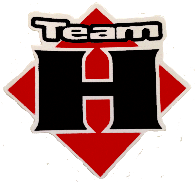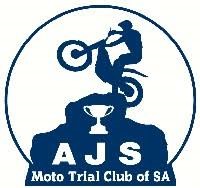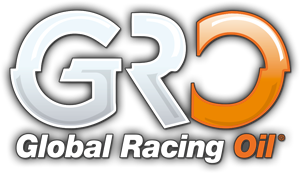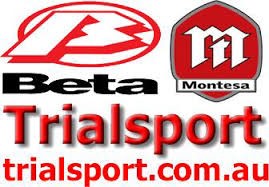 With the Trialsport & Global Racing Oil 2019 SA Trial Championships now just under 24 hours away, The AJS MTC & Team Hogan have set 2 great loops of sections – and as is the Mungeree way, logs will be on the menu, along with creeks, hills and rocks – all the goodies needed for a brilliant event!
Mungeree is located at Bangor, right at the end of the Bridle Track, just off the Port Germain Road – 'Mungeree', 1173 Bridle Track, Bangor GPS – S32.940246, E138.133185 – and yes, it is well worth the drive!
Viewing will be prime for all spectators, with Saturday a relatively short loop around the homestead, and includes the creek (which may even be flowing) and around to the 'Widow-maker' part of Mungeree, while Sunday will head to the 'Scrub' paddock, which not only has awesome riding, but also has awesome views of the top of the gulf towards Port Augusta!
As always, Trials South Oz are offering a full range of classes, which means there will be riders from 6 years of age right through to 60+, with classes for modern and classic bikes, seniors & juniors and sidecars.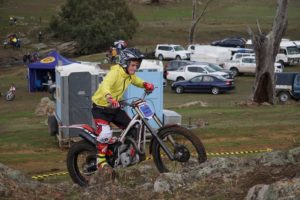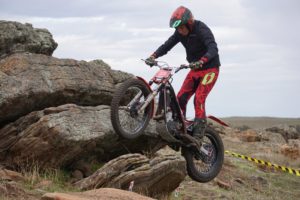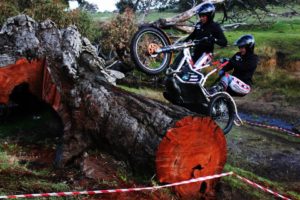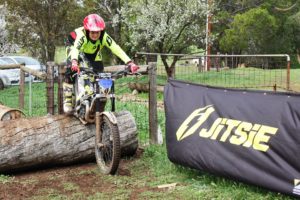 Team Australia members, Lillie Yiatrou (Aust #3) and Connor Hogan (Aust #2) will be in action, along with current and former Australian Champions, Alisha Harry, Hayden Eardley, Haydon Ahrens, Haydon Barwick and the sidecar team of Steve Rees & Melissa Rogers, as will all of Team SA who are gearing up for their assault on the Australian Championships in Tasmania later in the year!
Action kicks off at 10.00am Saturday and 9.00am Sunday, with the event fully catered by the amazing Tyler Hogan and helpers – country tucker at its very best – with free entry to the event for spectators & programmes so you know who is who.
There is also a raffle on over the weekend with some great prizes on offer, with all monies raised going to the Team Australia Trials des Nations fund for their trip to Ibiza in Spain in September – AND – on Saturday morning at Riders Briefing, the 2019 Team SA State Teams to the Australian Championships will be named and presented!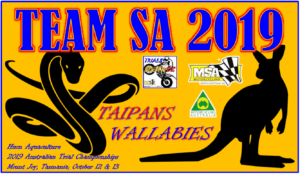 ALSO ON THIS WEEKEND!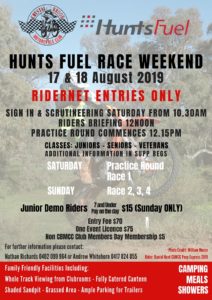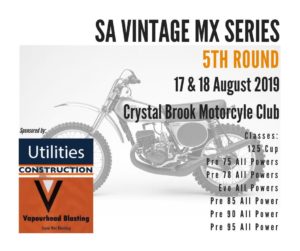 CRYSTAL BROOK'S 'HUNTS FUEL' RACE WEEKEND
(ALSO A ROUND OF THE SA VMX SERIES)
Crystal Brook MCC are hosting a round of the SA VMX Series this Sunday at their brilliant venue at Crystal Brook, which is also their 'Hunts Fuel' Race Weekend, complete with a Demo class for 7 years and under stars of the future!
Crystal Brook is one of the premier motocross tracks in SA, with prime viewing for spectators who get to relax on the lawns in front of the clubrooms as they look down across the track and see all of the action as it unfolds.
And like the SA Trial Championships, entry to the venue is free for spectators and their canteen will be open and fully stocked.
So, a weekend in the Southern Flinders awaits – Trials at Mungeree both days, or modern & vintage motocross at Crystal Brook on Sunday – or do both – chuck the swag in the car and head to Mungeree and enjoy a great day of trials action on Saturday, then cruise down to Crystal Brook on Sunday morning for a day's MX action – weekend sorted!
AND STILL MORE ACTION TO WATCH THIS WEEKEND! 
ROUND 2, SCOTT WARE MEMORIAL TRI-SERIES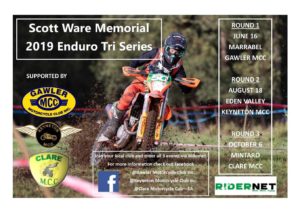 Also on this weekend is round 2 of the Scott Ware Memorial Tri-Series, a 3 round series co-run by the Gawler, Keyneton & Clare MCCs, with round 2 being hosted by the Keyneton MCC at Eden Valley on Sunday.
Like the events above, entry for spectators is free, with the property being used a prime property for off road racing, with viewing also fantastic as you wander among the moss rocks & gum trees.
The Keyneton MCC have organised for catering to be provided by the Barossa Valley Machinery Preservation Society, with coffee supplied by Barossa Bean Bar.
Get around it if the Flinders isn't your thing – 85 of SA's finest off road riders, from 7 years of age and up will fire up and keep you on the edge of your 'deckie' all day!
AND ALSO ON SUNDAY;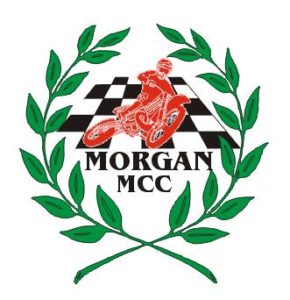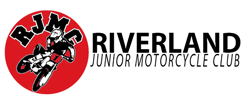 Riverland JMC have round 2 of their 2019 Club Series on at their Renmark venue, with their canteen open all day.
Morgan MCC have round 6 of their 2019 Club Series on at their Morgan venue on Burra Road, again, with their canteen open all day.