Sidewinders had a surprise visit to their March 29th Meeting, when USA #1 Sidecar rider Joe Jones and his sponsor Chuck O'Banion came down to watch the kids.  Joe spent time with the kids, having photos taken with them and signing autographs.
At the end of the night he presented Encouragement Awards to some of the young riders, on behalf of Kingpin Diesel.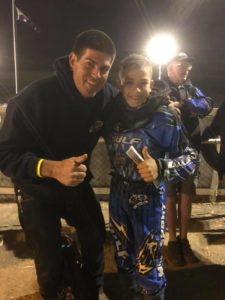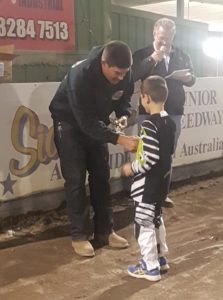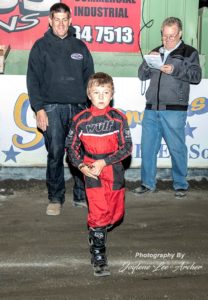 Both Joe and Chuck were most impressed with our junior Speedway venue here in South Australia , which is of course not much smaller than Costa Mesa in the States, dedicated to Juniors.
Sidewinders would like to thank Joe for his time with them, and they, and all of us, wish him well for the weekend's events at Gillman.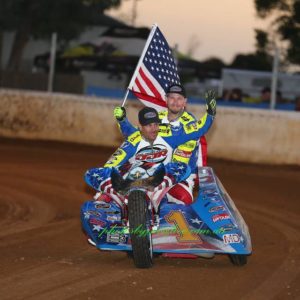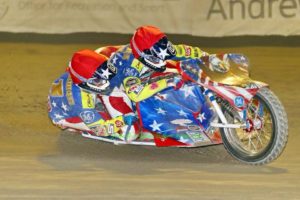 Photos from Sidewinders courtesy of Joylene Lee-Archer.
And why is Joe here in SA – well, this weekend will see a massive weekend of Speedway Sidecar action sees the two most prestigious events in the world of Speedway Sidecar running back-to-back in a doubleheader of epic proportions at Gillman Speedway Stadium, South Australia (SA). The 2019 FIM Speedway Sidecar World Cup will decide the World's greatest Speedway Sidecar riders on Saturday night (6 April), before the racing returns less than 24 hours later to stage the re-running of the 2019 FIM Oceania Speedway Sidecar Championship.