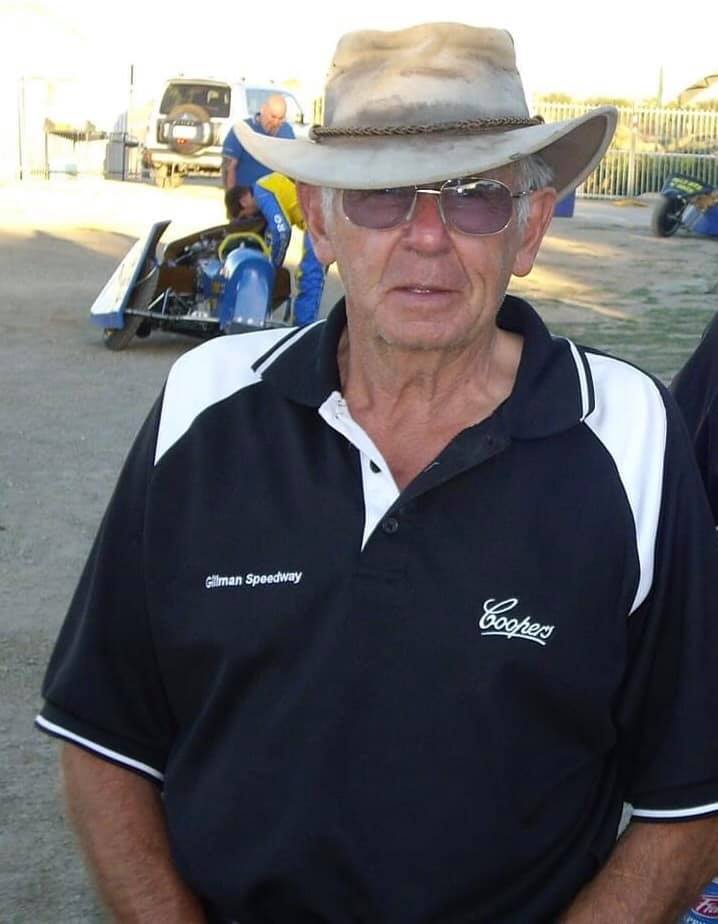 VALE DON MARKER, MOTORCYCLING SA LIFE MEMBER!
Friday was a sad day for motorcycling in South Australia, as we lost a Life Member of Motorcycling SA, Mr Don Marker, when the Speedway Riders Association announced his passing on Friday, April 16th 2021.
"It is with a heavy heart that report our Patron Don Marker passed away tonight at 5.55pm at Lyell McEwen Hospital after being taken to hospital Wednesday morning. Rest in Peace Don, you will be missed by all in speedway. Love to Muriel and family our thoughts are with you all at this sad time."
And the following words (in part) are from MSA Board member, Dave Parker, who worked with Don for over 20 years at North Arm and Gillman ……
"Well Don, we did it" were words I used many times in those 22 years and a glimmer in his eyes with a "yes we did" was usually his quiet unassuming answer, and usually at 2am when it was just me and him left at the venue.
I can honestly say, I have not missed Speedway, but I have missed some of the people and even of late, I would drop past for a quick hello as Don was probably the one I missed most.
One of the proudest moments was acquiring the grandstand, when many thought it was "pie in the sky" and to present Don and Des (Dons brother) with the Marker Bros. sign, was something I was very proud of. Don, you will be sorely missed, hope you catch up to Gav and Big Bob up there, get a grader out, I might just come out of retirement when I get up there."
Don, along with his brother, Des, received his Life Membership to Motorcycling SA in 2013. Motorcycling SA would like to pass on their condolences to Don's family, as well as his extended speedway and motorcycling families. Vale!
Don, 2nd from left, with the naming of the grandstand at Gillman, and at the MSA Night of Champions, with fellow MSA Life Members, Don is 2nd from right in the front row.