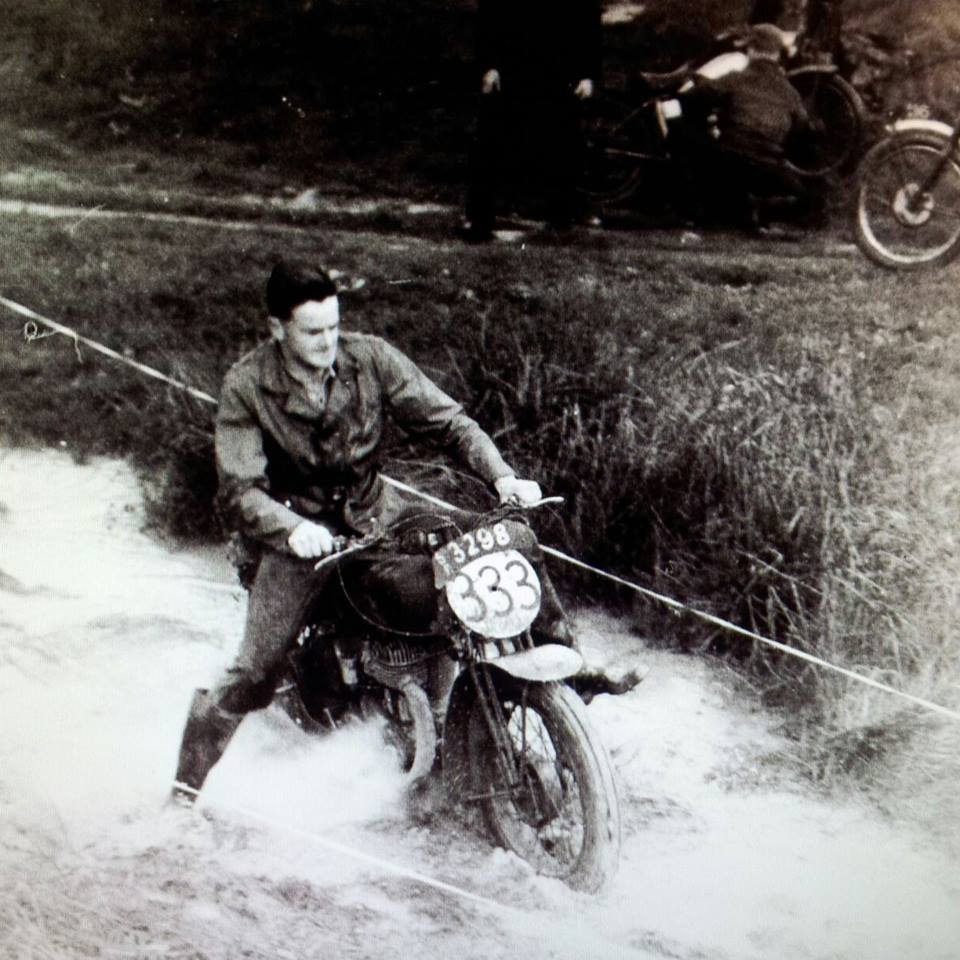 VALE PETER SPARKES
Motorcycling SA lost one of its true legends on Friday, September 20th with the passing of Road Race & Trial icon, Mr Peter Sparkes, who was well into his 90's, leaving with a 60+ year legacy on the sport of motorcycling in South Australia.
Over the course of Peter's life, he has been a competitor, official, supporter and fan, and he also has the oldest, and longest running trials trophy named in his honour – The Peter Sparkes Sidecar Trophy, for trials sidecars, which has run since 1975.
The 1950's saw Peter competing in trials and reliability trials, including riding a number of 24 Hour Trials as passenger for Max Dowsett, but it was becoming an official, and specifically in road race, where the Peter Sparkes legend grew!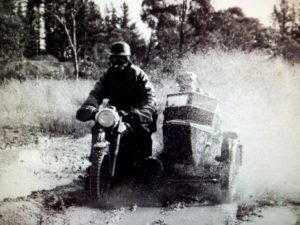 Peter in the sidecar with Max Dowsett in a 24 Hour Trial in the 1950s.
From Mallala in the 1960's through to Adelaide International Raceway in the 1970's and 1980's, where he was a driving force in the AVA (AJS, Velocette & Atujara MCC's) committee that ran the Australian Road Race Championship rounds in SA, to circuits all around Australia, like Bathurst, Peter earned the respect of fellow officials and competitors alike, with many already expressing their respects to his passing.
A Life Member of the AJS MCC (as it was then) and an inaugural Motorcycling SA Life Member in 2007 at the very first MSA Night of Champions, Peter was one of very few from the 'golden age' of motorcycle sport in SA still able to remember those days in detail – and he will be greatly missed.
Perhaps his son, Steve says it best;
It is with great sadness that I let you all know that dad has passed away. After fighting an infection for a few weeks, he passed away peacefully surrounded by family on Friday 20th September.
I would like to thank all of you for being a part of Dads life. There are a lot of you dotted around the globe and I can tell you that he enjoyed every moment with you all. We are very blessed to have had him for such a long time with so many wonderful memories. Love you Dad.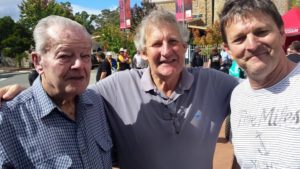 Peter (left) with fellow MSA Life Member Jeremy Burgess (centre) and Peter's son, Steve, at Birdwood Mill
And from some of Australia's finest motorcyclists;
Robbie Phillis (Australian Superbike Champion & World Superbike rider)
…. your dad was such a hardworking good bloke and an absolute gentleman he looked after all us out of control riders without any stress and put us in our place and helped us all in the right direction. R.I.P. Sparkesy Ole mate
Steve Martin (SA's World Endurance Champion, Road Race)
…. Peter was right there at the start of mine and many other careers! He was a true gentleman and had the respect of the whole motorcycling fraternity.
He shaped and governed all of us in to not only riders and champions, but good people.
Adrian Harry (Team Australia Trials des Nations rider)
…. One of those motorcycling great names. If he was just there it made you put in that extra effort. RIP
Rick Dowsett (Phoenix MCC President and long-time ARRC competitor)
…. Peter was a good friend of our family and also there at the start of my racing. He was road racing for decades. RIP Peter and condolences to family.
And also from Steve – and for those who would like to pay their respects;
His funeral will be held at the Heysen Chapel at Centennial Park on Monday 30th September at 12.30 pm.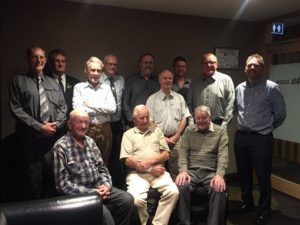 Peter, front right, with the other Life Members of the AJS MCC (now MTC) at the 90th Anniversary of the Club.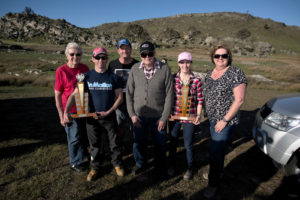 (Above & below) Peter, with wife, Alison, and children, Steve and Carol, at the presentation of the 2017 Peter Sparkes Sidecar Trophy, with the winners Steve Rees & Melissa Rogers.