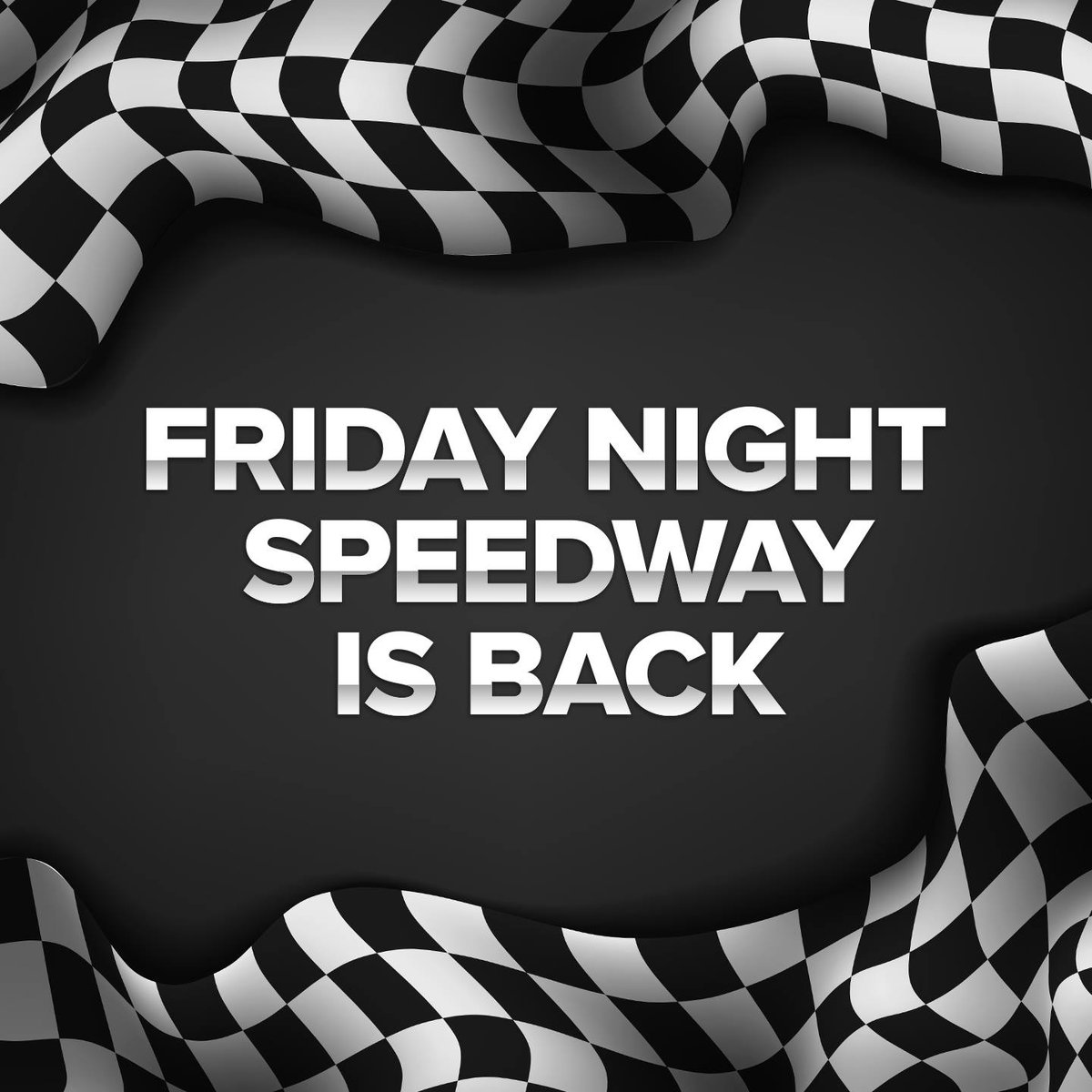 #WHATSONWEDNESDAY THE ACTION FOR THIS WEEKEND, March 7 – 9
This weekend sees 4 great events to sink your teeth into, covering 2 disciplines of our sport and 2 of them are extra special as they remember a great figure in the sport who passed way too early – so it will be yet another great weekend's spectating on offer!
The 2 big events for this weekend are the 2020 Bob White SA Junior Sidecar Championship on Friday, and then the Bob White Cup on Saturday for speedway sidecars!
On Sunday there will be the first of the 'Women's Days' for 2020 with the Women's Only Come & Try / Practise Day at South Coast's track at Monarto, and with 30+ taking part last year, it's hoped to break through the 50 rider barrier this year – get around it!
And also on Sunday there is the Morgan MCC's 2nd Club Day of the year as well – so another busy weekend ahead!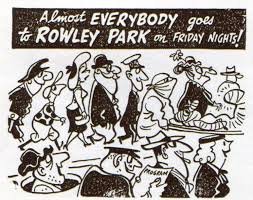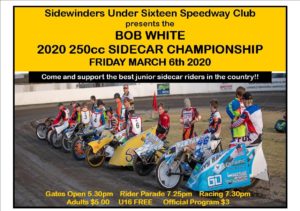 Nothing like a blast from the past to help promote the future racing at a Friday night speedway meeting! 
FRIDAY MARCH 6TH @ SIDEWINDERS SPEEDWAY.
Bob White 2020 South Australian Junior Sidecar Championship
Friday night is Speedway Night at Sidewinders on March 6th, with the running of the prestigious Bob White 2020 SA Junior Sidecar Championship.
Can Jake Treloar/Isaac Mitchell make it two in row, or will we see a new Champ on top of the podium??
Jackson Milner/Adam Niesche are well favoured after taking out the NSW Championship but there is no doubt we are all in for a very entertaining night of racing from the very best junior sidecars in Australia.
No matter which combination takes out the Championship, we know every sidecar team will put their skills to best use, and there will be close racing throughout the night.
The sidecars are supported by the Solo and Novice Solo riders, who will also bring some excitement to the track.
Thanks to our sponsors of this Meeting, without whom we couldn't run the event.
Rider List in no particular order:
Max Howse/Kayden Gates   (NSW/VIC)
Kaidyn Silvy/Mitchell Coppen   (SA)
Jackson Milner/Adam Nieshce (VIC/SA)
Connor Curran/Riley Plum    (VIC)
Jake Treloar/Isaac Mitchell   (NSW)
Brady Tickle/Mitchell Withers (NSW)
Gates Open 5.30pm Rider parade 7.25pm Racing 7.30pm
Adults $5.00, Children U/16 Free. Programme $3.00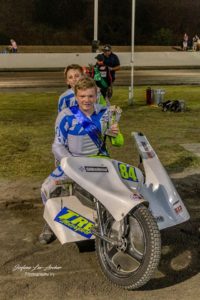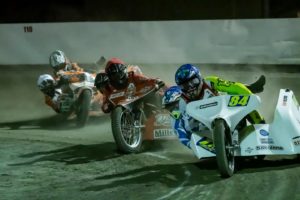 SATURDAY MARCH 7TH @ GILLMAN SPEEDWAY.
2020 Bob White Senior & Junior Sidecar Cup
Complete with a star studded field!
Treloar Snr & Jnr.
Rudloff
Niesche
Ron Parker
Bottrell
Classic sidecar & solo supports
Gates Open 5.00pm Racing 7.00pm
Adults $25.00, Concession $20.00 Children U/16 Free with an adult.
Programme $5.00, buy one and get the chance to win $50.00 or 1 of 2 $25.00 fuel vouchers.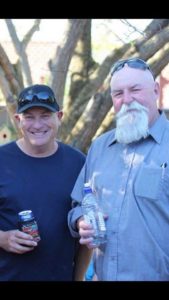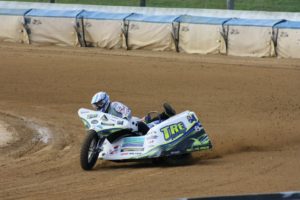 SUNDAY MARCH 8TH @ MONARTO MOTOCROSS TRACK.
South Coast MXC's 2nd annual Women's Only Ride Day
After the success of last year's event, we are going to run another one.
Sunday March 8th Women's ONLY "Come n Try" & Practice Day.
9.00am – 3.00pm
Please register your interest at southcoastmxclub@gmail.com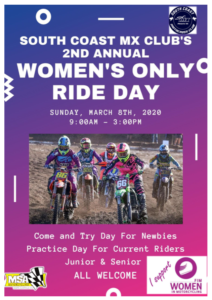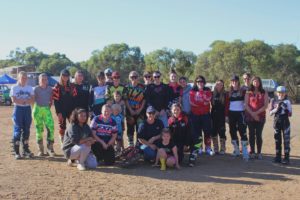 SUNDAY MARCH 8TH @ MORGAN MOTOCROSS TRACK.
The Morgan MCC's 2nd Ride Day for 2020
Sunday, March 8, 2020 from 07:00 am to 05:00 pm
WHERE; Morgan MCC at Burra Road, Morgan