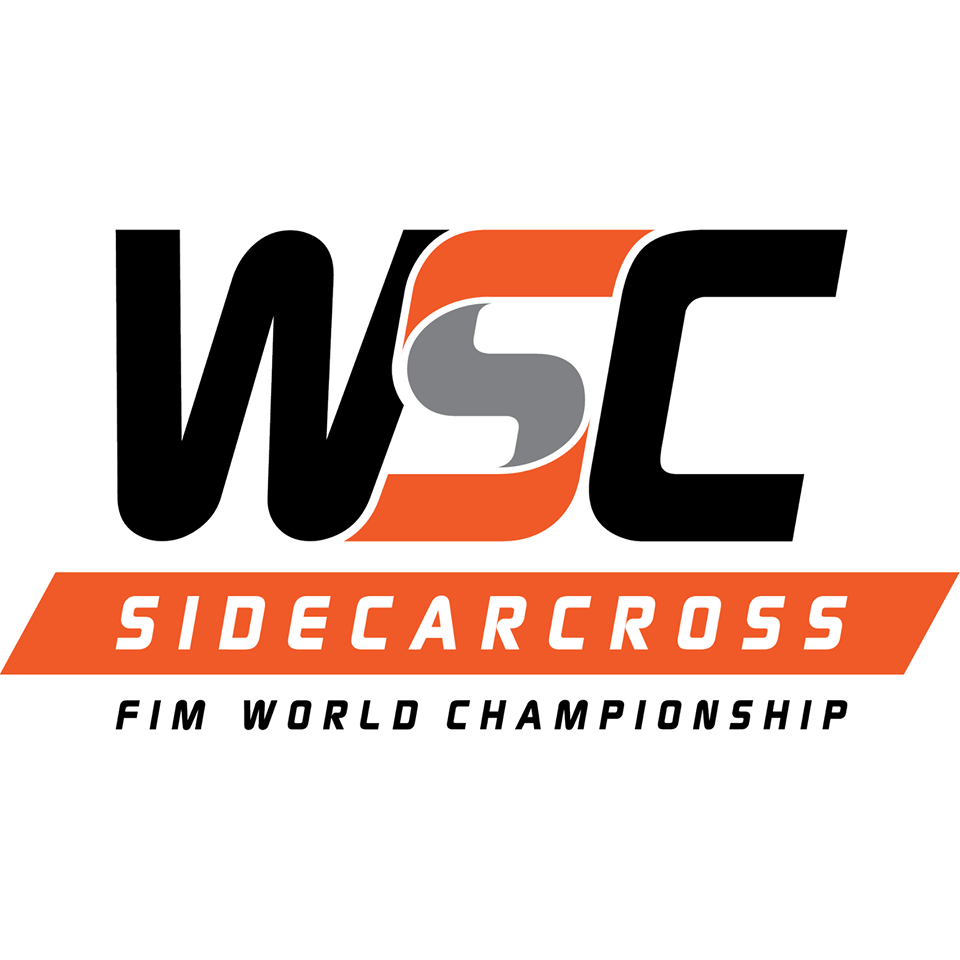 Overnight in France, Brian Anthony ticked off 2 huge items on his personal bucket list when, after sneaking in as the final qualifier for the French Grand Prix of the Sidecarcross World Championship, heat 2 saw Brian, and his German Rider, Joachim Reimann, (bike #24) finish a solid 17th, which scored them 4 World Championship points – and all in his first World Championship ride!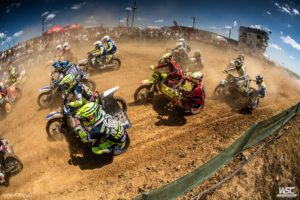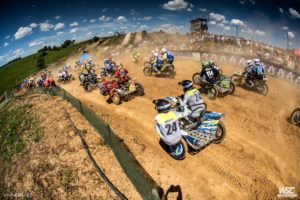 Having only been in Europe for almost 2 weeks, and with a ride last weekend in the German Championship, which saw Brian suffer a few physical problems – possibly the result of jet lag – this weekend's round of the World Championship was held in warm & sunny conditions at Plomion in the North East region of France, not far from the Belgium border.
A course of fast up and downhills, with big drop off and jumps waited for the riders, of which there was over 40 entries, of which 32 would qualify to race the round. Joachim & Brian just managed to sneak in as the 6th and final team through the repecharge – so bucket list item #1 ticked – qualified to ride a GP for the first time!
Race 1 saw the team well inside the top 20 until lap 10 (or 2/3 distance) when their bike lost all braking and they were forced to retire, being credited with a 24th place finish and out of the points!
Race 2 however, saw the team start well and hold a place within the bottom half of the top 20 for most of the race and held that right up until the end when they crossed the line in 17th, which gave the team 4 Championship points – so bucket list item #2 ticked – and a 20th place finish overall for the event.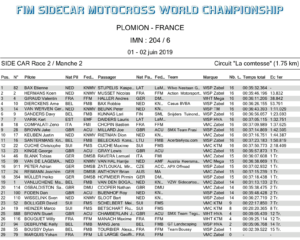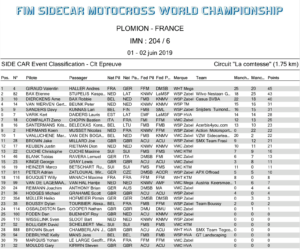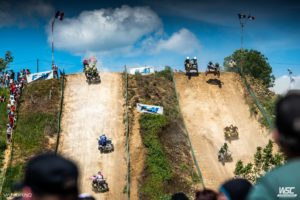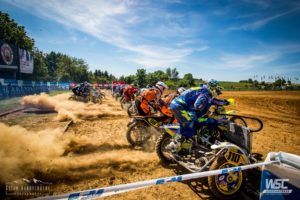 Huge congratulations to Brian – to get that first Grand Prix under his belt, and come through with such a pleasing result bodes well for the rest of the Championship – stay tuned for updates in the following weeks!