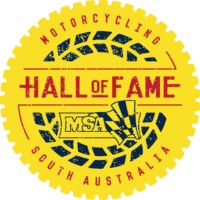 2019 MSA NIGHT OF CHAMPIONS – TICKET SALES NOW OPEN!

Ticket sales are now open for Motorcycling SA's 'Night of Nights', the 2019 Night of Champions, to be held at Titanium Security Arena on Saturday, November 23rd – doors to open at 5.15pm.
Tickets are able to be purchased through Ridernet – BUT – you DO NOT need a Ridernet profile to purchase – just hit the link and then the 'tickets' icon and follow the prompts – it's that easy!
Ticket link is right here; TICKET SALES!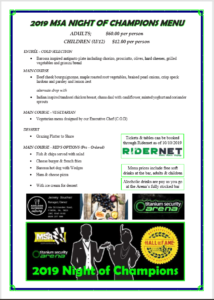 Ticket sales will close on Friday, November 15th, or when the full house sign goes up – and with 190 attendees last year and a 220 full house sign, this could well happen!
Attention all Clubs; Club Secretaries will be able to book tables for their club – and receive a 10% discount on tickets (minimum of 10 tickets), but will need to ring up the MSA Office to organise an account, (08) 8332 9000, complete with the list of members attending (and any dietary requirements)
AWARDS TO BE PRESENTED IN 2019;
MOTORCYCLING SA HALL OF FAME INDUCTEE(S)
MOTORCYCLING SA LIFE MEMBERSHIP(S)
THE FRANK FRANKLIN TROPHY
THE MSA RISING STAR AWARD
THE MSA REGIONAL VOLUNTEER AWARDS
AS WELL AS;
AUSTRALIAN CHAMPION RECOGNITION
INTERNATIONAL COMPETITION RECOGNITION
AND;
THE 2019 MOTORCYCLING SA CLUB OF THE YEAR AWARD!
PLUS MUCH, MUCH MORE THROUGH THE NIGHT!
Nominations; Nominations for the following awards are still open;
The Frank Franklin Trophy
MSA Rising Star Award
The Regional Volunteer Awards
Here is the link to the forms;
Night of Champions Nomination forms