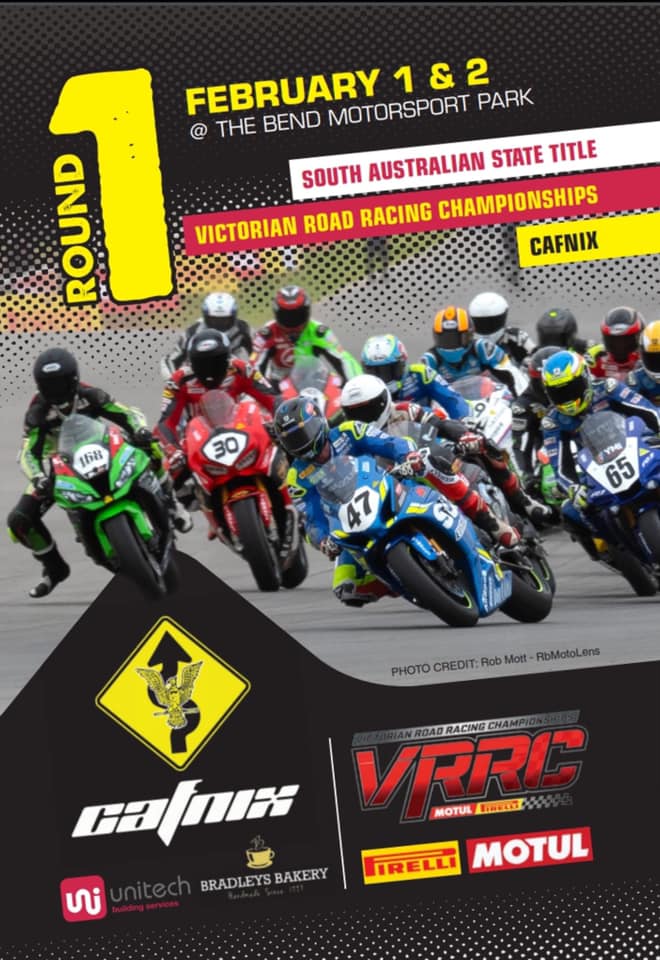 "#WHATSONWEDNESDAY!" THE ACTION FOR THIS WEEKEND; FEB 1 & 2
This weekend sees 3 great events to sink your teeth into, covering 3 disciplines of our sport, one the start of a South Australian Championship series, and the other 2 right next door to each other – so another great weekend's spectating is on offer!
SATURDAY, FEBRUARY 1ST
Saturday will see neighbours, the MSA Junior Development Park and Sidewinders Junior Speedway at Wingfield host events almost back-to-back, with the JDP hosting the AJS MTC's Dynamic Trials Series round 3 from 2.00pm and Sidewinders their always popular 'Blast from the Past' Meeting, with their gates opening from 5.30pm with the action hotting up from 7.30pm – not long after the Trial Series finishes.
So, head down to watch the trials action, then wander next door, grab some awesome food from the Sidewinders canteen and then sit back and watch some great junior speedway and some former juniors return to their old stamping ground – Saturday sorted really!
AJS MTC's DYNAMIC TRIALS SERIES – ROUND 3
WHEN: Saturday, February 1st, from 2.00pm
WHERE: MSA Junior Development Park, North Terrace Wingfield
CONTACT: Peter Arnold; 0438 100 310
SIDEWINDERS U16 JUNIOR SPEEDWAY'S 'BLAST FROM THE PAST' MEETING
WHEN: Saturday, February 1st, from 5.30pm
WHERE: Sidewinders U16 Junior Speedway, Eighth Street Wingfield
CONTACT: Meredith Sterry; 0410256992
THE BIG EVENT OF THE WEEKEND!
ROUND 1, 2020 SOUTH AUSTRALIAN ROAD RACE CHAMPIONSHIPS @ THE BEND, TAILEM BEND.
WHEN: Saturday & Sunday, February 1st & 2nd, from 8.00am each day
WHERE: The Bend Motorsport Park, 543 Dukes Highway, Tailem Bend
WHAT: FREE entry to spectators all weekend – with access to all areas off track except for the garages and pit lane, but including the corporate areas above pit lane
Fully catered both days – including the upstairs restaurant overlooking pit lane
Camping facilities available on site at Big 4
This year the SA Road Racing Championships (and the Cafnix & Mount Gambier Clubs) are joining up with the Preston MCC and the VRRC, so this weekend will also be a round of the Victorian Road Race Championships. They will join SA for our round 1 at The Bend and then SA will join them at Phillip Island later in the year.
Sponsors of the 2020 SA Road Racing Championships (as listed in the weekend's program – which will be available trackside this weekend) include; Unitech Building Services, Bradley's Bakery, SA Motorcycles, Statewide Roof Restorations, Webb Plastics, Ricondi, AMX Superstores, Underground Designs, Villani Jewellers, Les Rowe & Associates, Anytime Fitness Elizabeth, Auldana Foundations and Trackside Services.
The Victorian Championship sponsors include Pirelli, Motul, Cykel, TAC/Spokes.com.au, Shannons Insurance, Champions Ride Days, MotoTrack Accessories and SpeedAngle. They also welcome a new sponsor for 2020, The Grinning Dingo, who has come onboard to provide prizes for Superbike and Junior Pole Positions.
All thank these business for their continued, or new support of both Championships.
The weekend will also feature round 1 of the 2020 CAFNIX Series, so it really is a 3 edged sword of action of chasing points for the riders this weekend.
The organisers are also excited to announce that legendary commentator, Mark Bracks will be joining us at The Bend to live stream commentary on our FB page across the race weekend. So for those who cannot make it, you can tune into FB and listen to Bracksy and live timing via www.computime.com.au
& from the organisers, "Thanks Bracksy, really appreciate you making the effort and continuing to support our series!"
Time to chuck the swag in, or hook up the caravan and head to The Bend to watch some of SA's and Victoria's, as well as some riders from other states, open their Championship series on one of Australia's best venues – and with FREE entry for spectators as well!