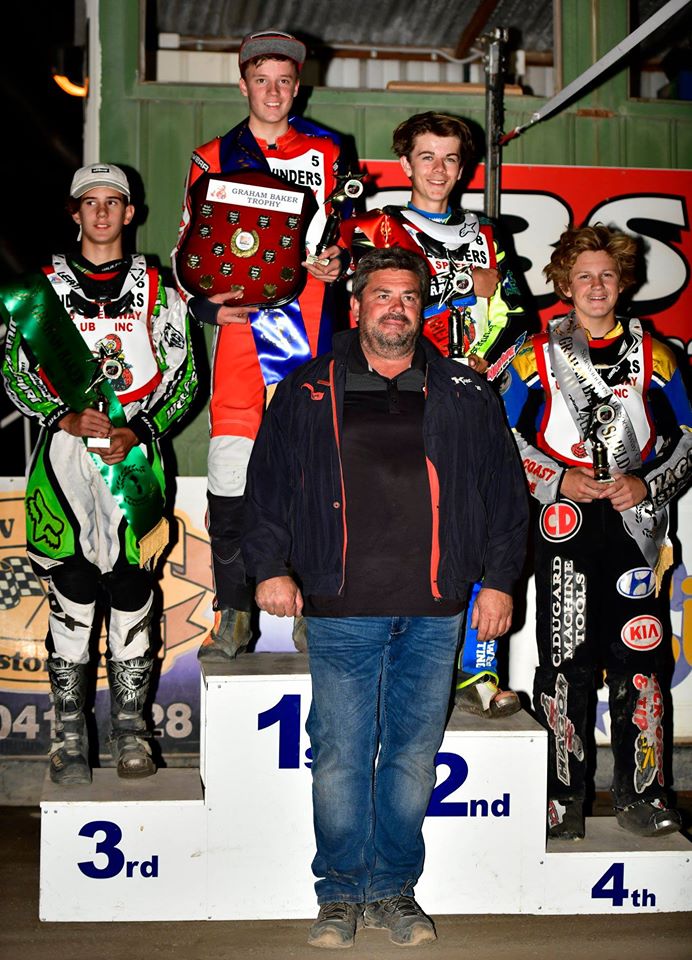 "#WHATSONWEDNESDAY!" THE ACTION FOR THIS WEEKEND; FEB 15 & 16
This weekend sees 2 great events to sink your teeth into, covering 2 disciplines of our sport and right next door to each other – so another great weekend's spectating is on offer – plus there is a Ride Day on at Mallala on Saturday as well!
SATURDAY, FEBRUARY 15TH & 16TH
This weekend will see neighbours, the MSA Junior Development Park and Sidewinders Junior Speedway at Wingfield host events almost back-to-back, with Sidewinders hosting their prestigious Graham Baker Shield Meeting, with their gates opening from 5.30pm and the action hotting up from 7.30pm on Saturday, with the JDP hosting the AJS MTC's Dynamic Trials Series round 4 from 9.30am on Sunday morning.
And from Sidewinders; it's on again.. the race night that honours one of our founders, Graham Baker, with the running of the Graham Baker Shield. This is one of Sidewinders most prestigious race nights. Join us for a great night of junior speedway!
Adults $5.00, kids free and with full canteen facilities…. see you trackside!
And from the AJS MTC; Entries are still open and will be taken on the day – get in a warm up before TROY Series SA 2020 kicks off in March!
SIDEWINDERS U16 JUNIOR SPEEDWAY'S 'GRAHAM BAKER SHIELD' MEETING
WHEN: Saturday, February 15th, from 5.30pm
WHERE: Sidewinders U16 Junior Speedway, Eighth Street Wingfield
CONTACT: Meredith Sterry; 0410256992
AJS MTC's DYNAMIC TRIALS SERIES – ROUND 4
WHEN: Sunday, February 16th from 9.30am to 2.00pm
WHERE: MSA Junior Development Park, North Terrace Wingfield
CONTACT: Peter Arnold; 0438 100 310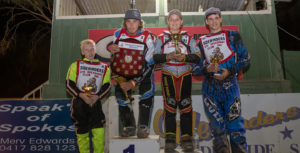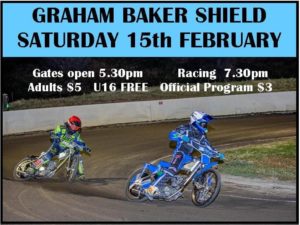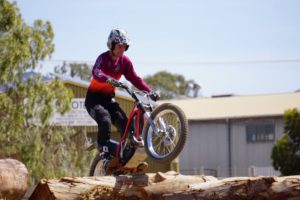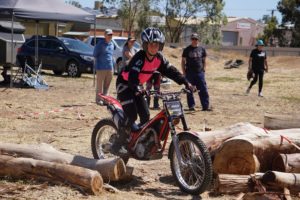 MALLALA MOTORSPORT PARK RIDE DAY – HOSTED BY CAFNIX
From the Event page on the Mallala Motorsport Park Facebook page
Bring your bikes out for our first ride day of 2020 and check out the new Northern Hairpin!
Please note:
– Each entry must be purchased in a separate transaction.
– Online entries ($160) will close Midnight, Thursday 13th February 2020.
– Remaining places will be open to register on the day ($180).
Entry fee includes;
– 6 x 15 minute on track sessions (groups of maximum 35 on track at a time)
Gates & sign on open at 8am, with the first group on track at 9am.
Sessions end at 4pm.
Groups are based on speed and experience.
Groups are flexible; if you get quicker through the day, or if you get tired and slow down, you can move up or down a group.
For rider safety, the number of riders in each group is limited.
YELLOW Group: Beginner Riders. Laptimes over 1.35. Passing allowed on OUTSIDE ONLY.
GREEN Group: Intermediate Riders. Laptimes between 1.24–1.34. Passing allowed on OUTSIDE ONLY
BLUE Group: Advanced Riders. Laptimes between 1.16–1.23. Passing allowed ANYWHERE.
RED Group: RACE Riders. Laptimes under 1.16. Passing allowed ANYWHERE.
Notes:
These events are run under an MA Permit, if you do not hold an annual MA Licence, you will be required to purchase a day licence with your entry.
Powered garages can be purchased with your entry or on the day for an additional fee ($50).
(max 2 bikes per garage).
Please note: if you are under 18, a parent/guardian must accompany you to the event & must co-sign all disclaimers/waivers.
Coaching is available, by appointment only.
Please contact Roy Ankan on 0433 713 832 or Alessandro Malatesta on 0407 716 344 at least a week in advance to arrange.
Fuel (E85, 98 & ELF Race 102) is available at the track.
Bikes must be fit for purpose;
• Check the operation of your brakes, suspension and levers.
• Bikes can have road tyres with legal tread or slicks
• Tape up all glass (e.g. lights and mirrors) or remove
• Check there are no obvious fluid leaks.
• Check there are no loose panels, bolts or clips.
• Check the chain for correct tension.
• You must have a good ADR approved full face helmet
• You will need to have full leathers. If two piece, they must zip together
• Gloves that cover all skin
• Leather boots that cover all skin
• Long hair must be secured, use a hair net, balaclava or beanie to keep it tucked in.
• A back protector is recommended to prevent spinal injury.
• No helmet cameras or timing are permissible at ride days.
Please feel free to invite your friends and family to come and watch your experience, there is no admission charge.
Snacks and drinks can be purchased at the Raceway Canteen.
THIS IS NOT A RACE DAY – respect those around you, ride safe and have fun!